Rainy week, warmer late, bent jet.
Expect the rain to continue for a bit this morning before tapering off. It will return overnight and tomorrow morning and continue through most of the day tomorrow (Wednesday). Here is Wednesday at 10AM. Still plenty of moisture around.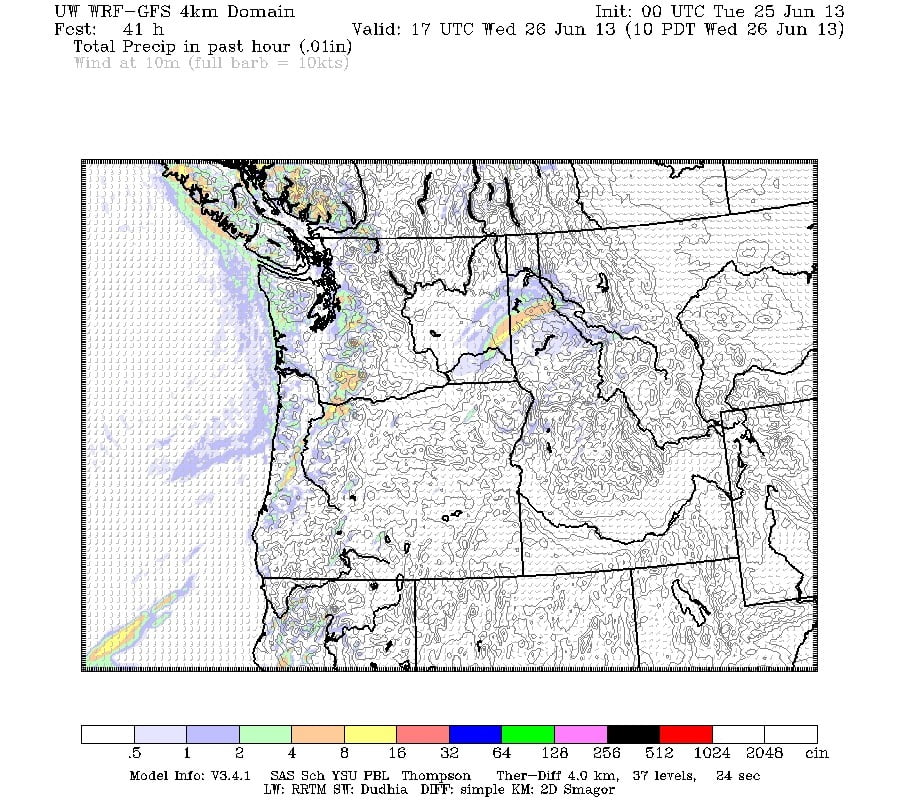 I know Alberni Elementary has a date set for Rathtrevor tomorrow. Here's hoping Parksville is a little drier, as it shows to be on the map above, Im sure the kids will have fun no matter what.
After Wedsnesday we should start drying out. There is still a chance of some showers Thursday morning, but much less so. And by Friday and Saturday it is looking dry.
The cause of our icky weather is a weak, but broad and stationary low centered over the Pacific. Here it is, on Wednesday.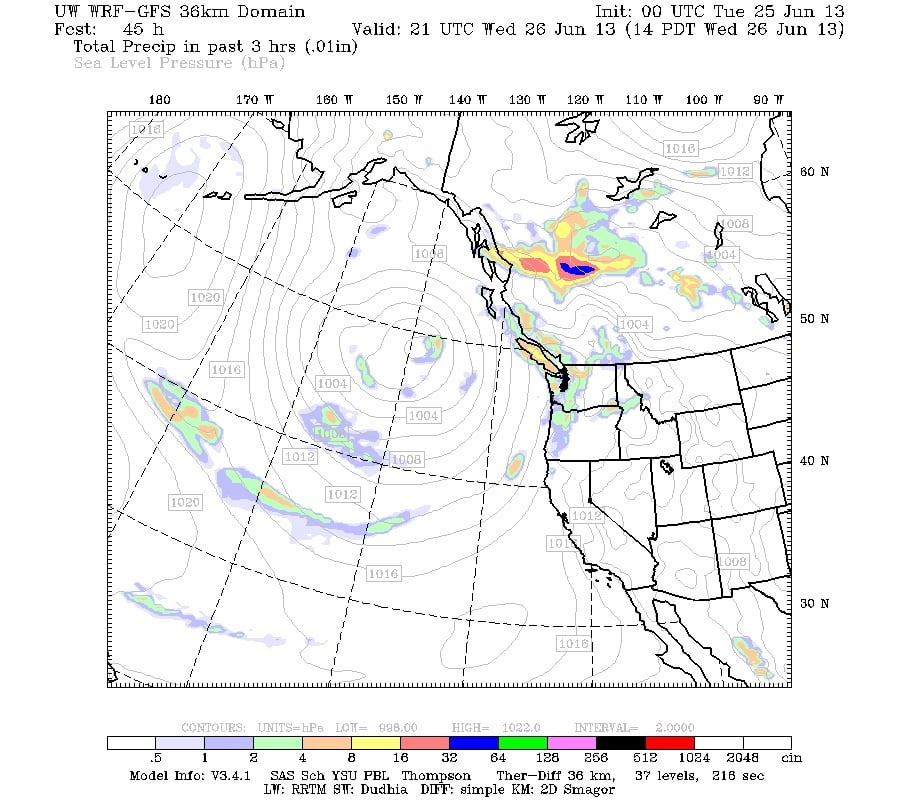 It is positioned under an upper low that is contorting the Jetstream.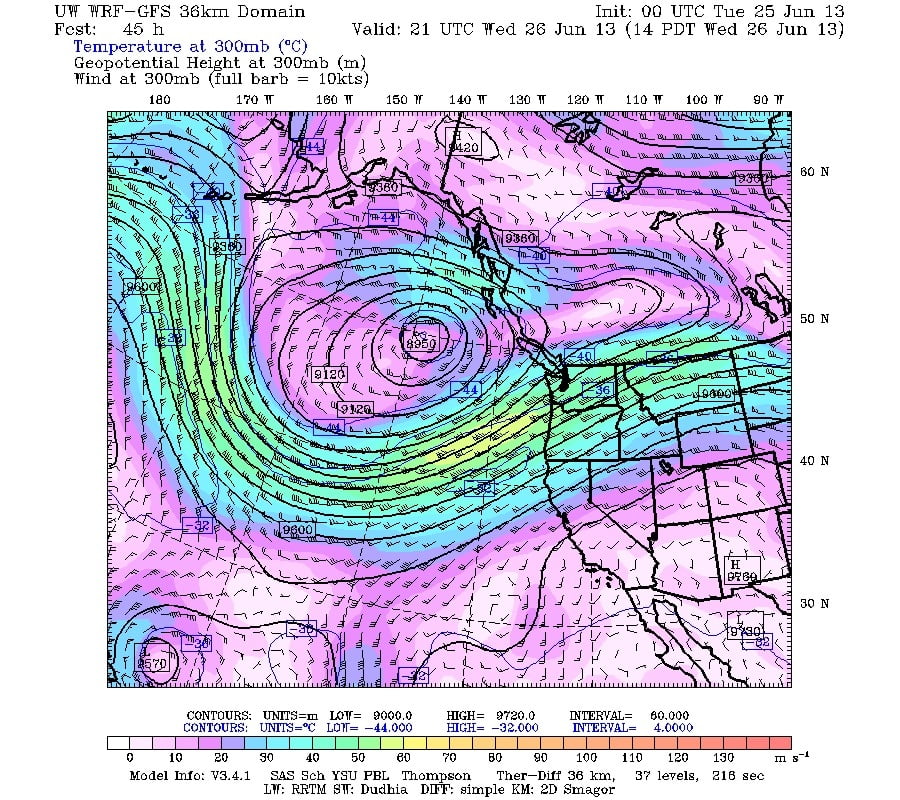 This bent jet is slow to move away.
It remains severely bent as far out as the forecast can see to July 2nd. In fact it becomes even more contorted and meandering, which allows the low off our coast to linger for nearly the same amount of time.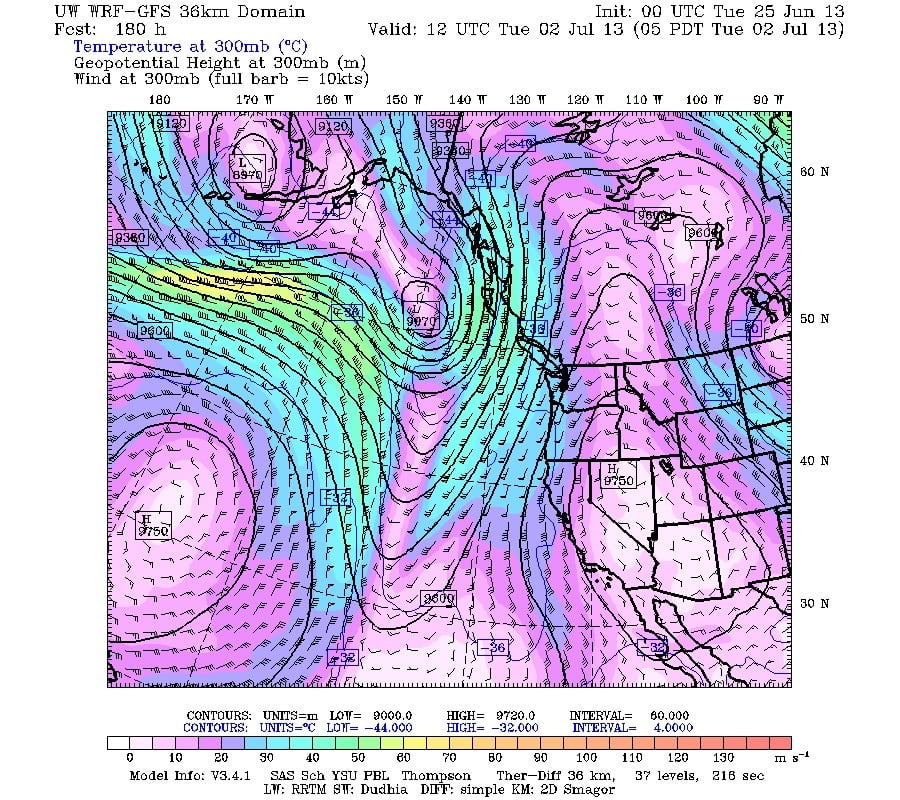 This lingering, meandering, contorted behaviour of the jetstream is what caused the extreme heat in Alaska and the Alberta floods, and the floods a week earlier in Europe..
Here is a Jetstream map from the 16th, a couple days before the flooding rains hit Alberta. This was the set up. I've added some notation to point out the key areas. Notice that on the opposite side of the hemisphere there was almost a mirror image over Europe, which was the aftermath of record heat in Northern Europe and 400 year floods in Germany.
We do not live in isolation.