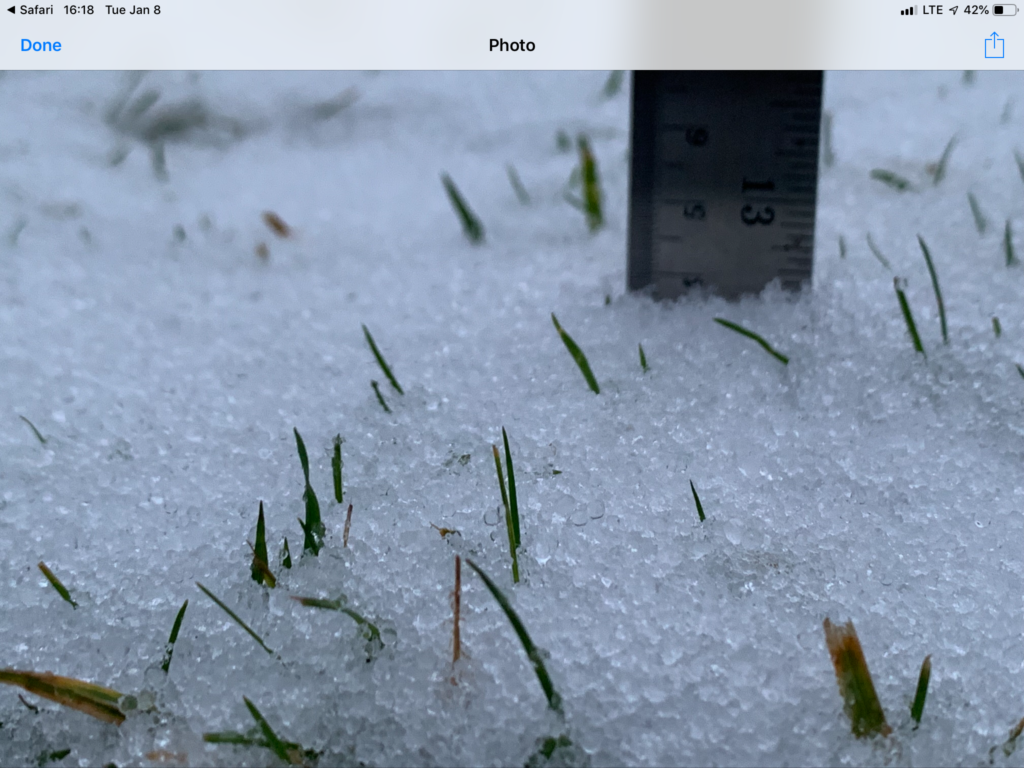 It's official! We can finally declare winners for the 2018 First Snow Contest!
I received a text from my expert co-CEO at Alberniweather (my wife Theresa) at 3:30PM on January 8, 2019.
It had snowed since about 8AM in the morning and it took that long for it to start to accumulate!
1st PRIZE: FAYE CARNAHAN
Faye guessed Sunday January 6, 11:00PM. It was actually the *last guess* before Spring! (Or the "no snow guess"). Faye wins a Gift Certificate from One Tree Health for a massage worth $65!! Congratulations!
2nd PRIZE: JEAN STEVENS
Jean guessed Monday, December 31 at 10:45PM January 6, 11:00PM. Jean wins a 5lbs box of blueberries from Avalon Farms! Congratulations!
3rd PRIZE: LYDIAN
Lydian guessed December 30 at 11:45PM! She wins a gift basket from Healthy Habits including a mug, chocolate and some coffee! Congratulations!!
To all the winners, I will be in touch soon! And to everyone who played and to the Peak who joined in on the fun, thank you for the best year for the contest ever! We will do it again soon with the first day over 30 this summer and first snow next winter!
And just for fun, my wife Theresa has a pretty important birthday tomorrow! She was really excited to have snow on her birthday! So please say Happy Birrthday to "Tree"! She will be horrified and will hate it and it will be wonderful! Love you Tree! ❤️