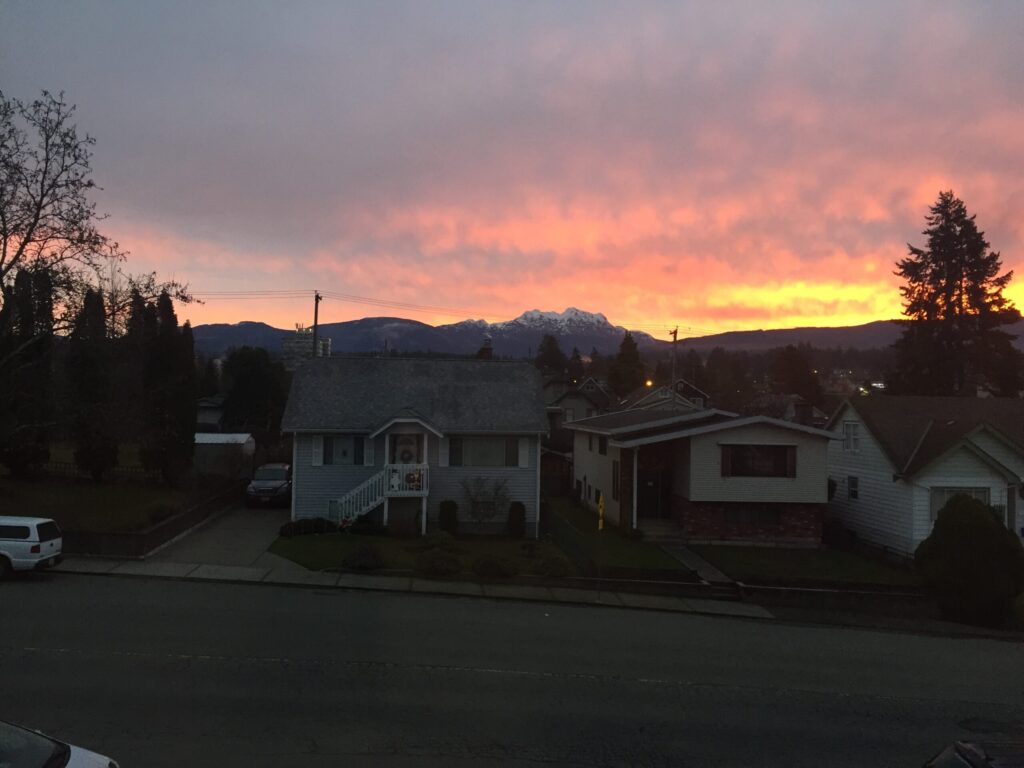 More sunrises?
We had a beautiful sunrise on Thursday. Maybe we'll get lucky and have another one in the next couple days.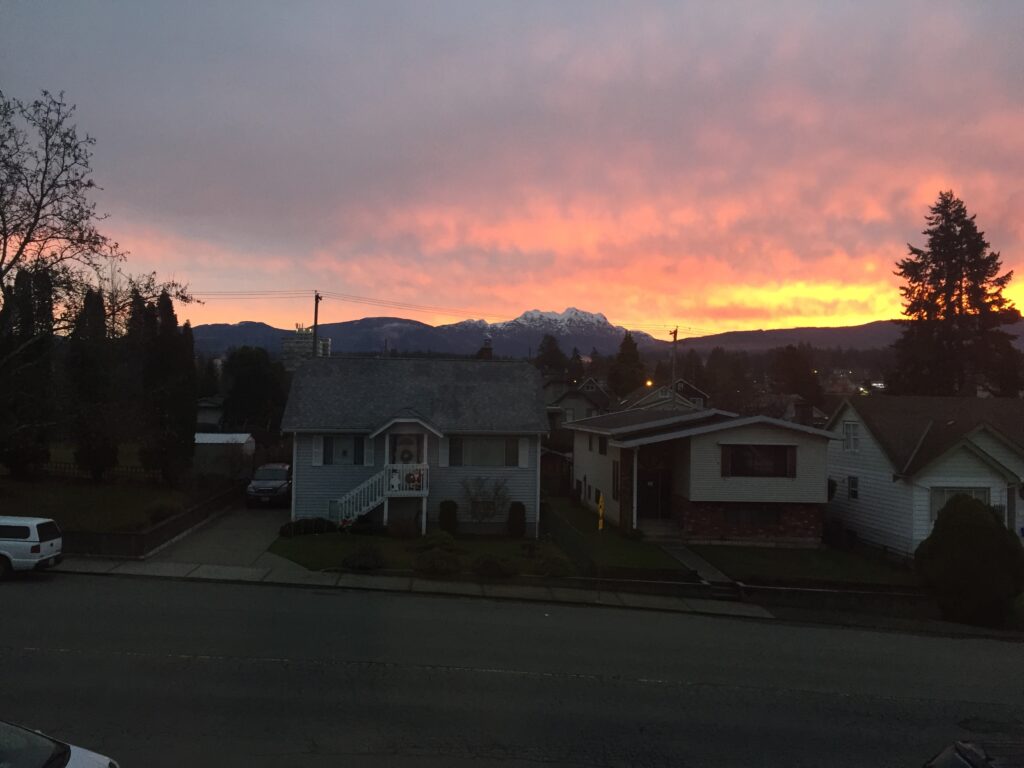 For the most part though the inversion should keep things cool in the morning and then by afternoon we might see some breaks in the cloud and get a nice sunset Friday.
Saturday night showers.
Some showers will roll in Saturday evening around 7-10PM.
Those showers will taper off by Sunday morning but will linger most of Sunday as a stronger system and front moves over the Island Sunday night.
The rain will start on the north island Sunday night and then move down the Island Monday morning and deliver strong rain through the day on Monday.
It looks like mostly a rain event without much wind thankfully. It should move off before the sun rises Tuesday.
Last Chance for Snow Guesses!
The deadline for entering your guess in the Snow Context is coming up on Tuesday! Make sure you get your guess in before the deadline, 12AM Tuesday December 8.
Will we see snow in December!? Hard to say! :=)