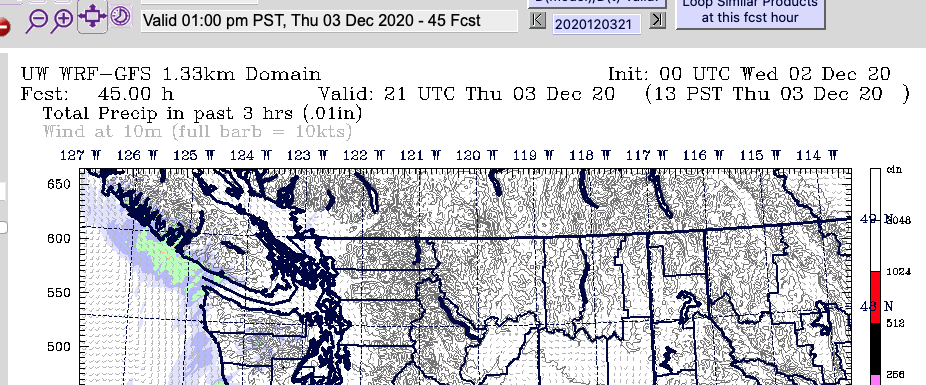 Chilly Wednesday morning
The predicted cool down happened this morning as we got down just below zero. Only barely enough for frost in most places probably.
We are likely to stay cloudy today as the fog sticks in the Valley with the inversion.
Thursday showers only for West Coast
UWash expects the weak front approaching the Island to dissipate as it hits the Island.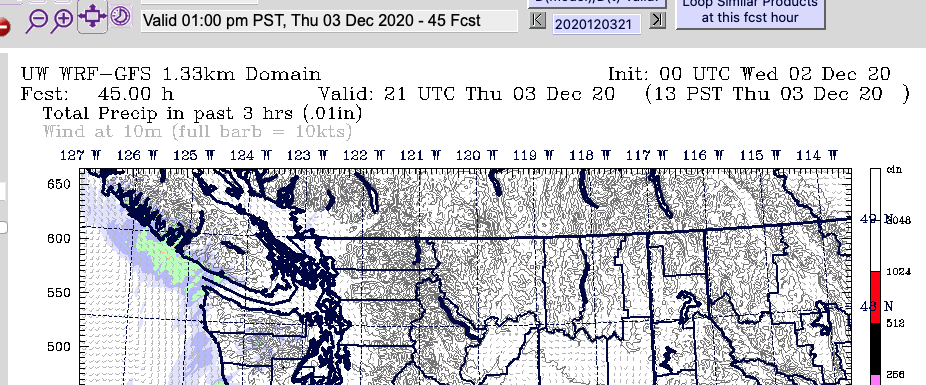 As you can see above moisture never really makes it onto the Island except the extreme west coast.
We should stay dry through Saturday. There is a system coming on Sunday and Monday that should bring rain and possible wind. We'll wait to take a good look at it until it is closer.
November Summary is Up
Go check out the rather eventful summary for November. Lots of fun stats in there.
Tsunami Warning System Test today! 1PM
It's Wednesday! If you're not in Port Alberni, tune into the Youtube live stream on the front-page and webcams page to listen to the test at 1PM.
Fixed donation link.
My apologies yesterday the initial link to the Coldest Night of the Year donation page was wonky. I fixed it on the webpage but you can go here if you are on the email newsletter.
Happy Wednesday!