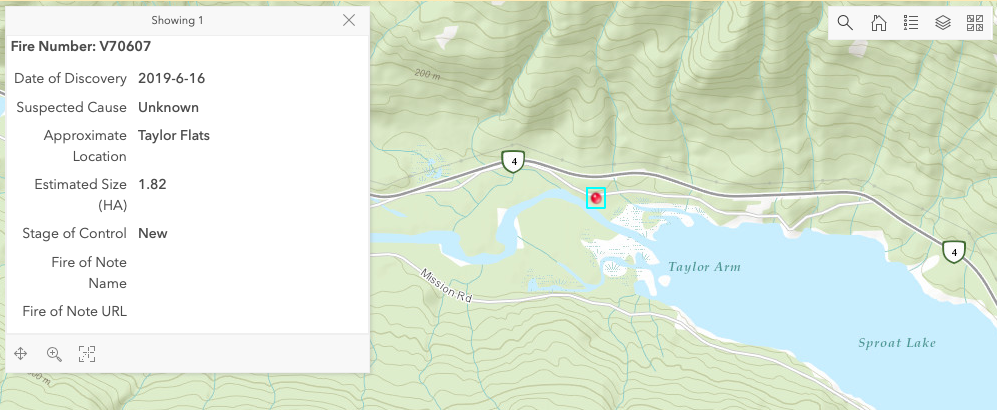 2PM Monday Update
The BC Wildfire Service has updated the fire on their dashboard.
It is now listed as 1.82 hectares (4.5 acres).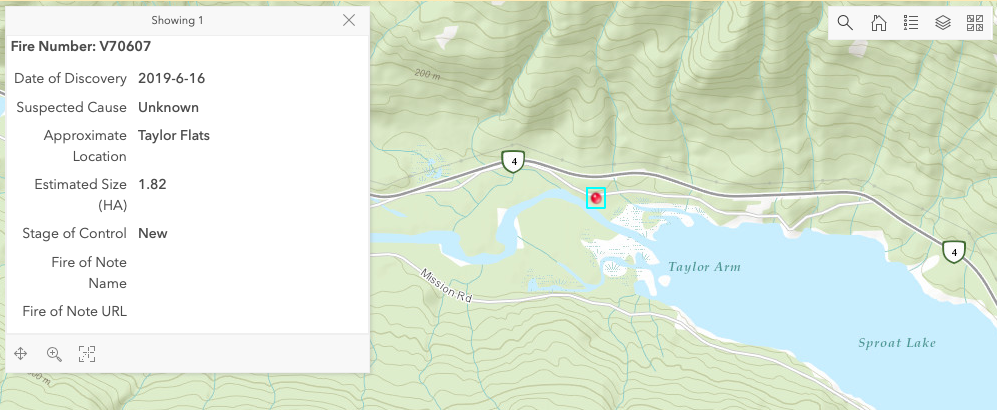 No further updates are publicly available at this time. Monitor the Peak and AVNews as they may have more direct information.
Original Post
I was hoping the BC Wildfire Service would have an update to the Taylor Flats Fire (see yesterday's blog) this morning before I posted this but nothing has changed on their website. The fire is still listed as "new" and 0.54 Hectare.
So I will keep this short, there is a slight chance of showers this week, particularly Tuesday morning. However, for the most part it will remain dry. There is no significant rainfall in the forecast for the next 7 days at least.
The fire danger will remain at High or Extreme for the foreseeable future.
Please take all precautions to be safe in the woods as everything is extremely dry. We don't need to tempt fate and we don't need to give our firefighters (wildfire and conventional crews!) any more work than what Mother Nature might provide.
If there is another update on the fire from BCWS I'll post it here.
Happy Monday!