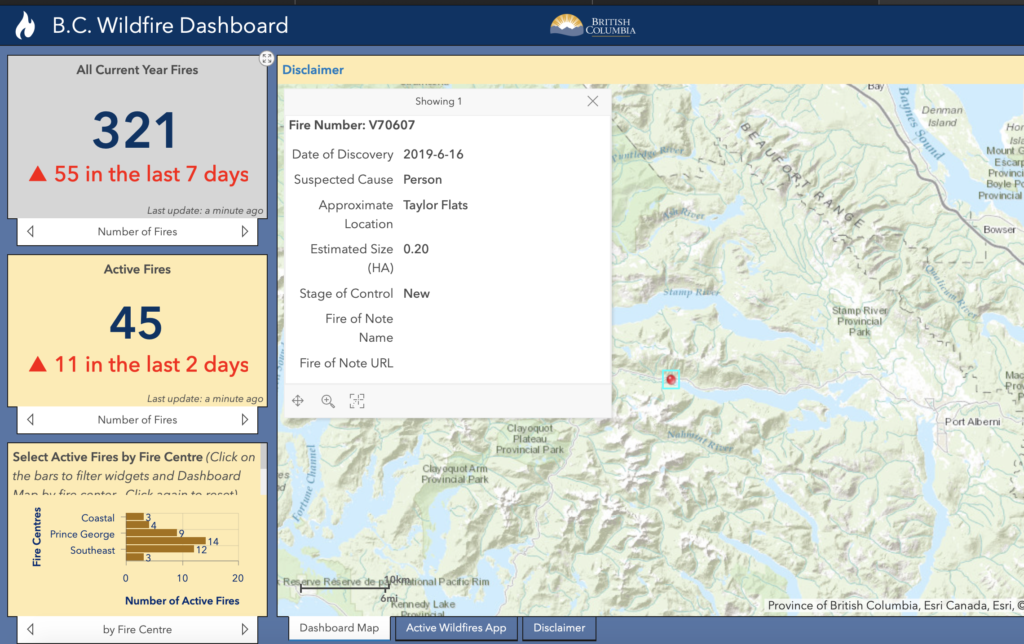 Update 8:30PM
There have not been any more updates to the status on the BC Wildfire website.
Here are a couple more pictures from earlier today from Stephanie Morrison.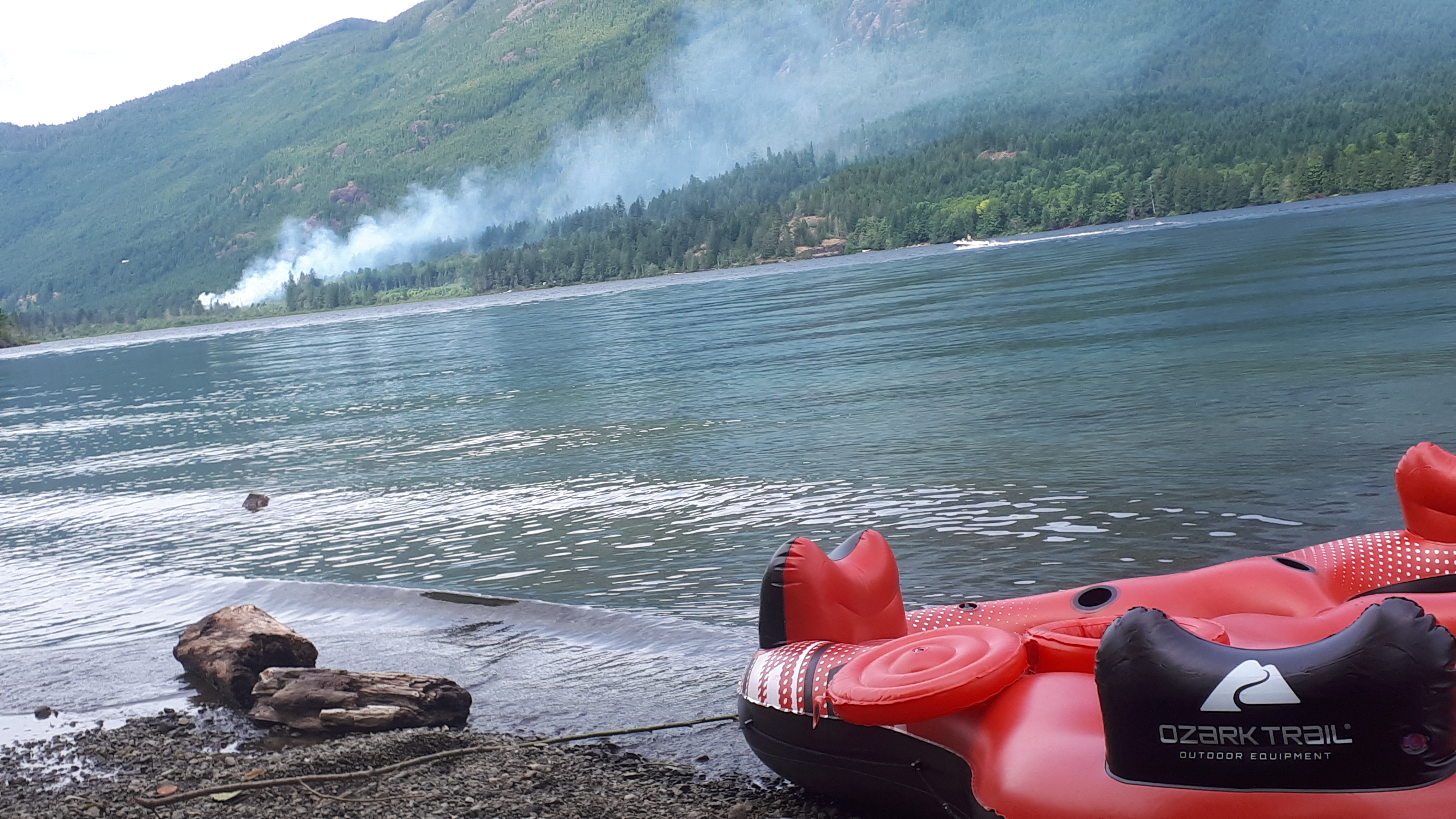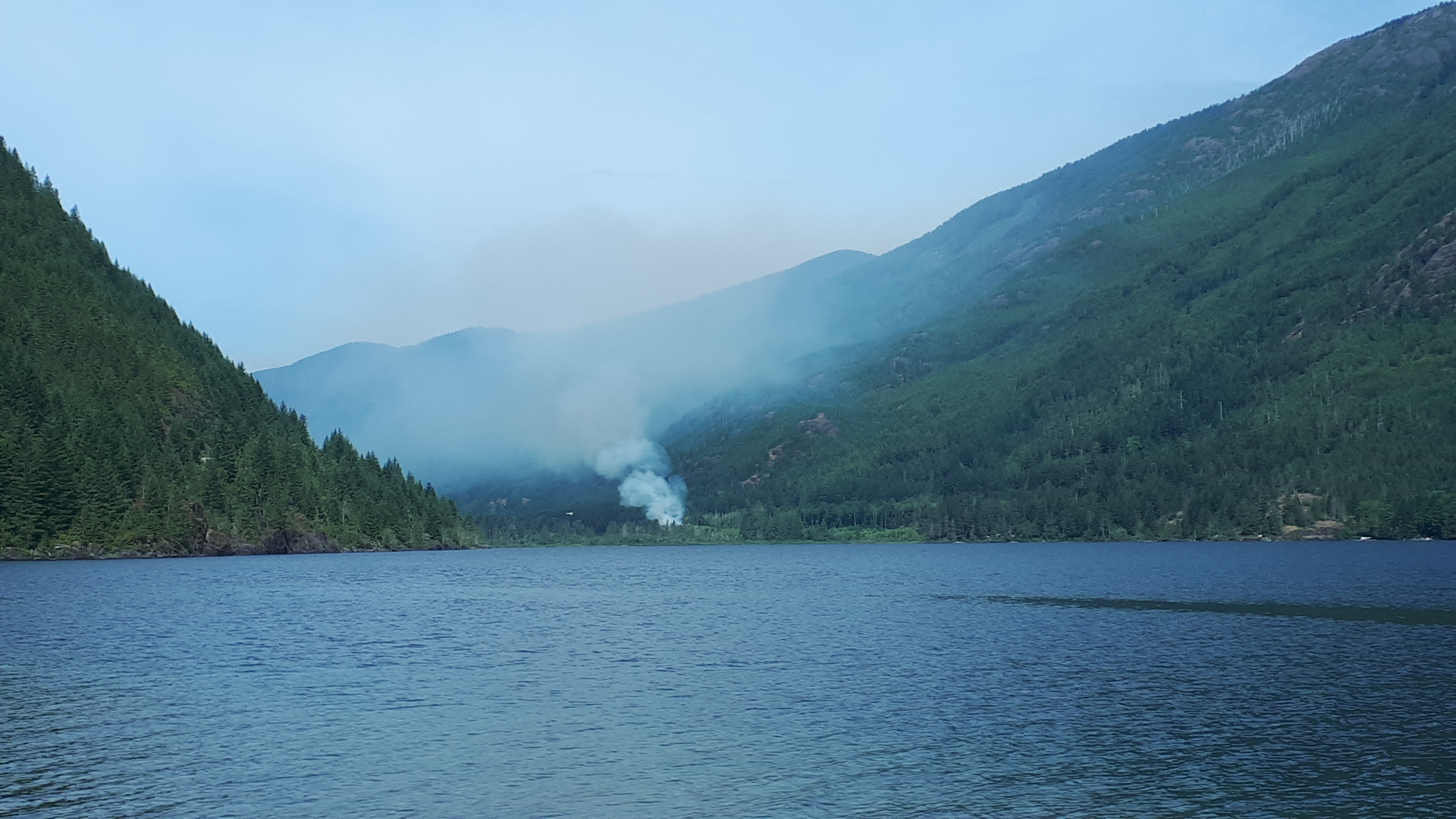 Update 3:45PM
Here's a video from 3:30PM this afternoon, from DrJSproatLake1
Here's a great video from 2:30PM here from Kryssie Thomson of the helicopter working on the fire.
A picture from Greg Mollon from 12:25PM this afternoon.
Update 3:15PM
Reports emerging that crews may have got a handle on the fire. BCFS has updated the size of the fire to half a hectare (1 1/3 acres).
Update 3:00PM
Update 2:40PM
Original Post
A 0.20ha person started wildfire is on the map at www.bcwildfire.ca.
Thanks to Rob Frolic for passing along the pictures from Facebook. If you have more pictures, please send them along and I'll post them with credit.
Taylor Flats is a popular campground and recreational area.
The fire danger is Extreme for our area and we have had months of drought now. Not a big surprise to see fires start, and grow, quickly.
Stay safe out there. If you have any more information please send it along to Alberniweather at gmail.com , or @alberniweather on Twitter or leave a comment.
More pictures, these courtesy: Sonja Versteeg-Sutton.