Our first rain storm of the season has arrived and its first band of rain has moved through.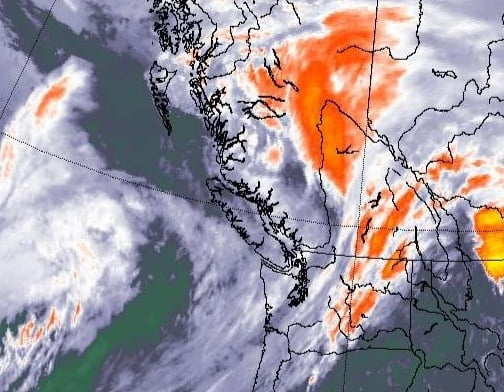 We already have over 4mm of rain from last night. The steady rain should end shortly this morning and then return with similar amounts tonight through Saturday.
Here is the GFS… I've included the total up to the end of the weekend of around 90-100mm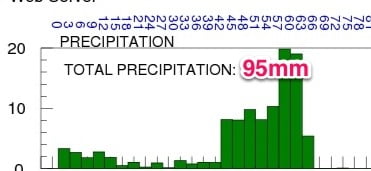 Notice the jump in rain… That is slated for Saturday evening and night and through Sunday. Below is the Canadian graphic for Sunday afternoon when the strongest rain is over us.. There may be some wind associated with this but not much.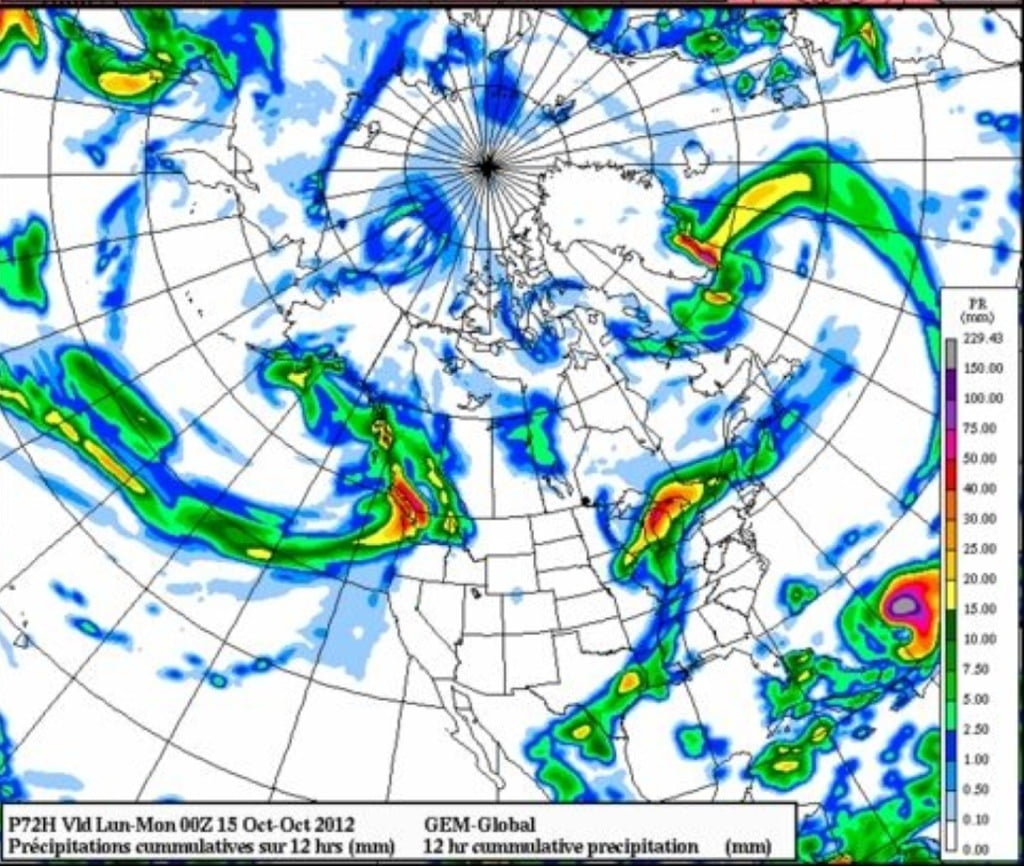 Fall is finally here!
Happy Puddle Jumping!