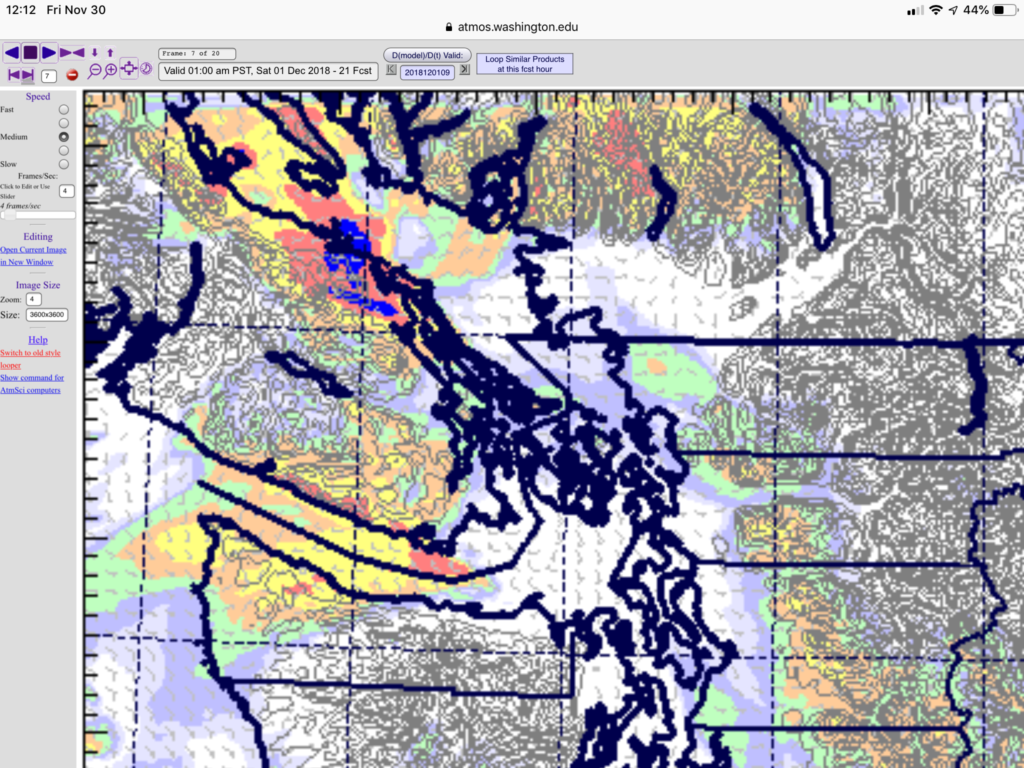 As you already know, there was a strong 7.0 Earthquake near Anchorage this morning. Damage has been significant. A Tsunami warning was issued for the immediate area only. It was cancelled a while after thankfully no Tsunami was generated.
You will be able to find more information on the earthquake all over the internet so I won't belabour it here. Check out the Alaska Daily News.
Thunderstorms on Lower Mainland may signal possibility on Island.
There is a strong thunderstorm with hail and frequent lightning happening in Vancouver right now.
The UWash model doesn't have anything in their lightning forecast maps, but it predict the band of heavy rainthis morning. Here are the 8-11AM and 11-1PM images.
What is interesting is it shows the activity shifting across the Strait to areas north of Nanaimo by evening. Here are the images from 4PM to 1AM tonight. Areas between Campbell River and North Nanaimo should be prepared for heavy rain, and if the activity in Vancouver is a guide, hail and thunderstorms as well.
As you can see, there is stronger rain later in the evening so it might be a soggy night for you if you are on the east side. Take care driving too!