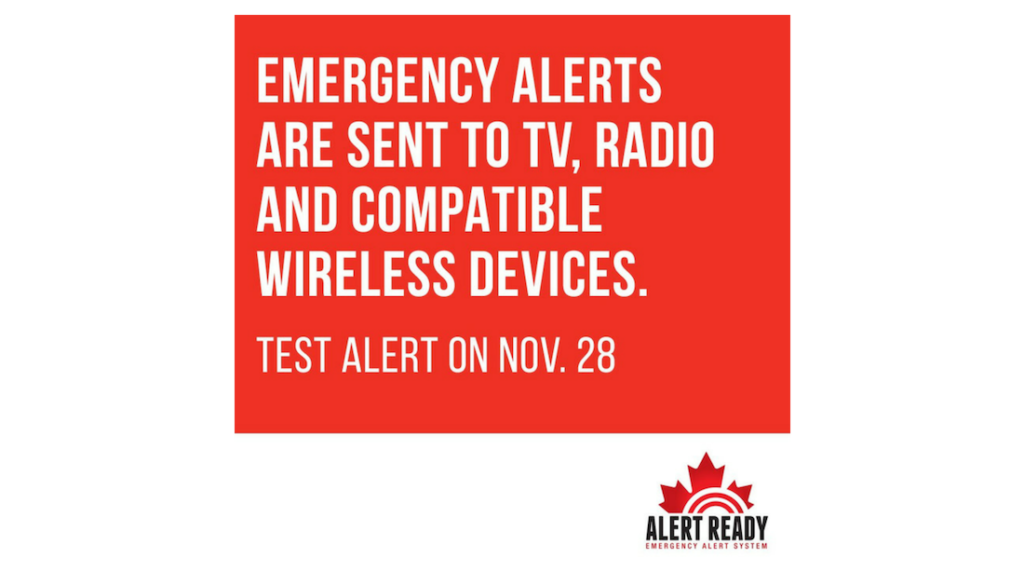 Something for everyone today! There will be another test (run by AlertReady.ca) of the Emergency notification system on people's cell phones, TV, radio, and other broadcast devices today at 1:55PM local time. You might remember the first time they tried this a few months ago, not everyone got the messages on their phones. These messages should appear regardless of whether your phone is on silent or locked.  As long as it is on and connected to a cellular LTE network, it should display or ring with a message.  Maybe leave a message in the comments after the test if you received one, or if you didn't, what you think might have been the reason. More cool stuff at the link!
As for the weather, we set a daily record for rainfall at the Airport on Monday. We also set a record for highest low temperature. Here are the records set so far this month, this is just for the day mentioned for the Airport station which goes back to 1993.
The rest of the week will be fairly warm with showery and variable weather to Friday. Good tweet by Chris Doyle here:
But come the weekend it is going feel pretty wintery! Sunny skies but lows down to minus 3 or 4 by Sunday and Monday.
Snow contest guessers might want to check your dates…. our first chance for winners might be coming….??
Finally… a Remembrance Day mystery!