Again be careful out there if you are driving. Here is the scene on the local passes:
Here's the Hump – Looks wet now but there are still reports of slush sections, but beware of snow flying that could cause poor visibility.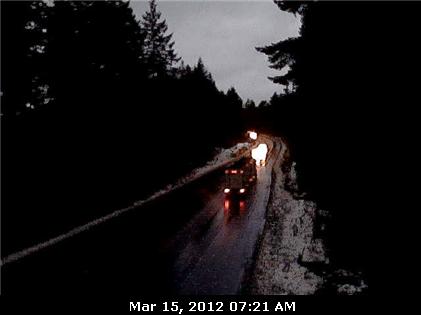 Here's Sutton Pass – a lot more snow, but road looks clear now, same applies, slushy sections and snow covered sections as well on the way to the West Coast.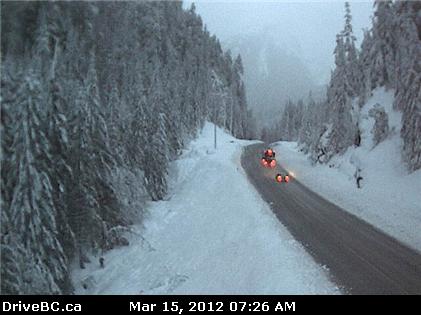 The rain will continue through the day today and end for good this evening. After that we have a decent stretch of dry weather for Friday through the weekend. It will stay chilly then there is again the threat of snow Tuesday afternoon and evening.