Had enough yet?
We're going to get another shot of snow tonight and into tomorrow. Possibly up to 5cm, though really who knows, the accumulation forecasts seem to have been extremely difficult this year.
The snow will start overnight.
I'll include this animation tonight. Because it is always my favourite, and in the middle (2012-03-12) you can see Mondays storm swiping up into our neck of the woods… and the last frame hints of the same sort of thing tomorrow and Thursday, but it is not supposed to be anywhere near what we (or at least everyone else) got Monday.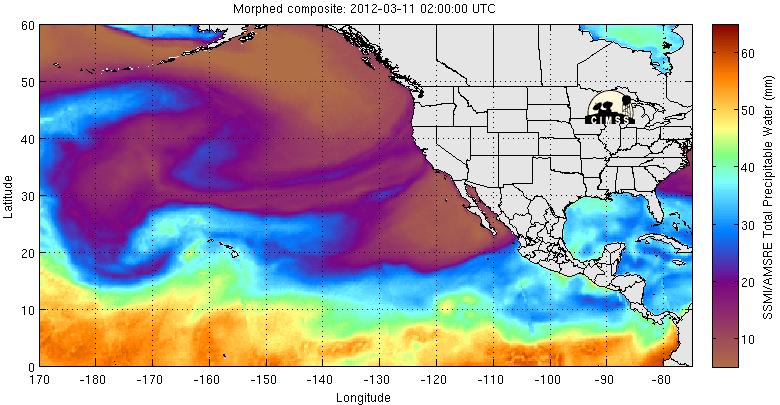 The roads were a sheet of ice in town this morning before the sun came up. Please be careful out there no matter where you are with the warm days and cold nights, it's a recipe for slippery conditions and snow-and-ice clearing budgets are no doubt over their limits for the year.