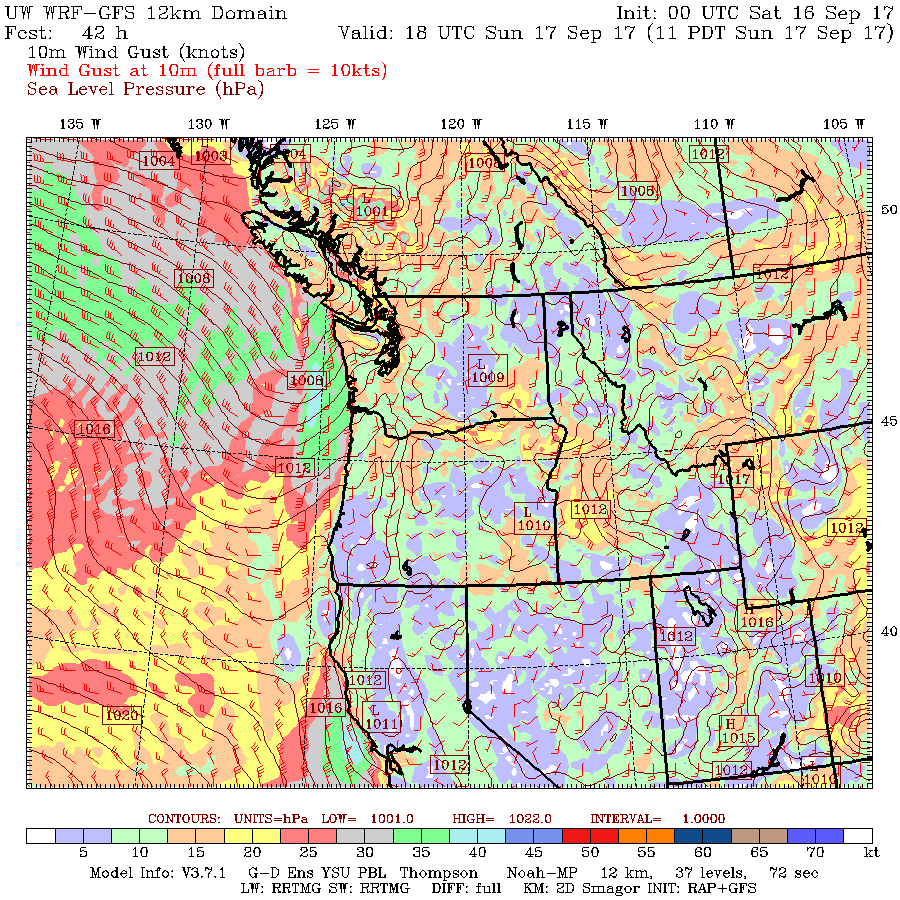 Environment Canada has just issued a wind warning for the East Coast – Northern Sections of Vancouver Island. Here is the text:
Issued at 2017-09-16 18:28 UTC by Environment Canada:
Wind warning continued for:
East Vancouver Island – Nanoose Bay to Fanny Bay, B.C. (081320)
East Vancouver Island – Courtenay to Campbell River, B.C. (081330)
Current details:
Strong winds that may cause damage are expected or occurring.

The first significant fall storm will sweep across the south coast Sunday, producing strong southeast winds near the Strait of Georgia.

Communities near Powell River on the Sunshine Coast, and north of Qualicum on East Vancouver Island, will see the strongest winds. Southeast winds will rise to near 70 km/h Sunday morning over exposed coastal sites. With leaves still on the trees, impacts from this storm are likely to be greater than they would be later in the season.

Winds will ease late Sunday afternoon as the front moves through.

High winds may toss loose objects or cause tree branches to break.

Avoid wooded areas to prevent injury from falling trees or branches. Campers should move to sturdy shelters.
We should not see winds that strong in the Alberni Valley, but it is possible, especially in places closer to the Beauforts.
Expect the strongest gusts to come between about 10AM and 12PM.
It is also going to rain of course.
Are you ready for fall!?