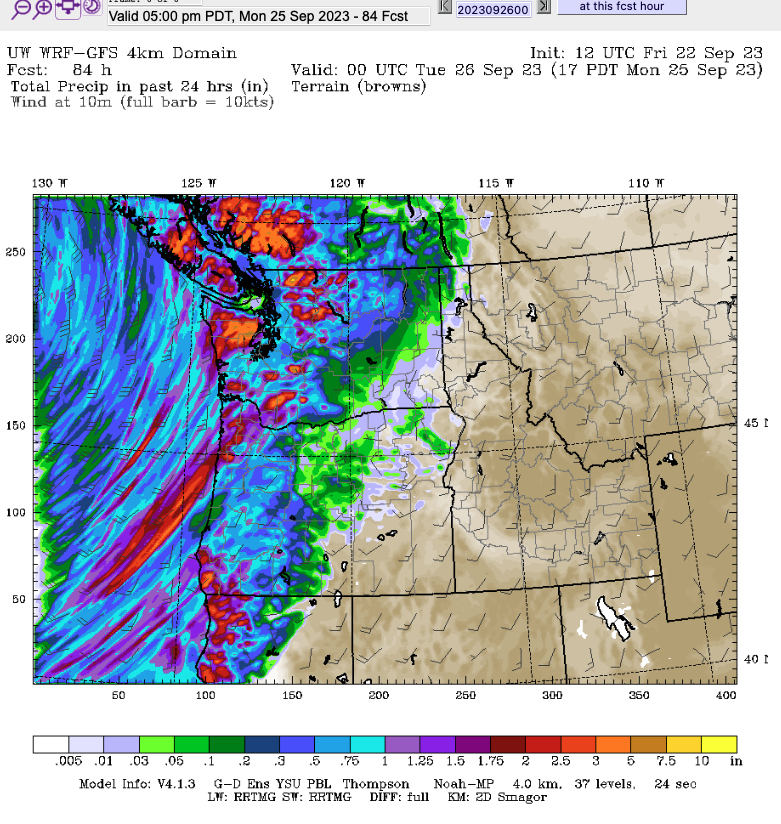 The last hours of a Dry Summer
The countdown is on. The Fall Equinox is at exactly 11:50PM Pacific Time tonight (Sept. 22, 2023). It has been a summer we won't soon forget. It has been incredibly dry. Even with the rain we are about to get this weekend and next week, it won't be enough to turn the tables. We remain at Drought Level 5 on Vancouver Island on I would expect that to continue until we get at least a few 100mm of rain and hopefully a normal El Niño winter (which should mean wet, and warm)
First Storm is Coming for early next week.
The first legitimate fall storm is just a blob of precipitation south of the Aleutian Islands right now:
However, by Sunday afternoon, it's looking a lot more organized as it approaches the Pacific Northwest and sends its first bands of rain into Oregon and Washington:
Concern for Sunday night and Monday – Heavy Rain
I am a little concerned for what happens on Sunday night as the storm appears to stop advancing eastward while the precipitation directly impacts Vancouver Island.
It appears to stall for nearly 24 hours between Sunday night at Monday night as it spins rain onto the Island. The centre of the storm then moves near Haida Gwaii and stalls there and dissipates as it continues to spin rain into Vancouver Island.
Currently between Sunday 5PM and Monday 5PM the models predict 1 inch / 25 mm of rain in Port Alberni but up to 50mm or more in Cowichan and parts of the East Island and up to 125mm on the West Coast.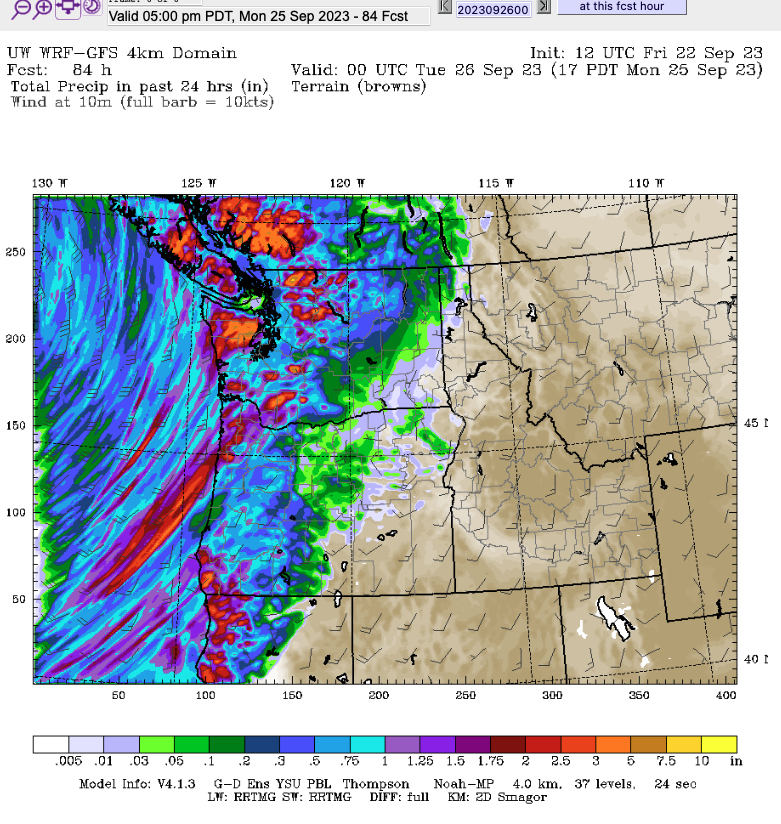 Impact on Highway 4 – Cameron Lake
I am concerned by the band of high rain totals (red and purples) in the high elevation near Mt Arrowsmith and it's affect on Cameron Lake Bluffs.
I will post again on Saturday night when we have high resolution maps for Monday and Tuesday and we can see what to expect for that area in particular.
Batten down the hatches and bring in the patio furniture. It's gonna get wet!