UhOh — Change of Forecast less sun, more wet!
CLICK HERE TO GET YOUR SUMMER HEAT 30C DAY GUESSES IN BEFORE 9AM!
Sorry folks, it looks like our forecast isn't quite as rosy as we had hoped earlier in the week. The nice big ridge of high pressure that gave us all the sun is breaking down as we speak (perhaps the reason for the cloud cover?) and we're now looking at partly cloudy skies for the weekend with a chance of showers earlier on Sunday and possibly a rainy Monday.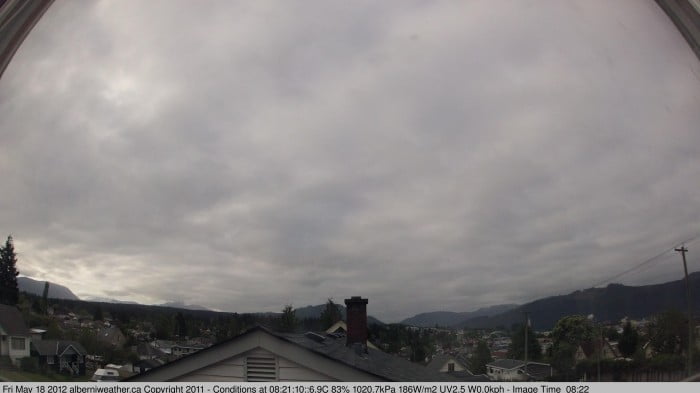 (UHOH! Clouds have arrived!)
Think dry thoughts, but take that tarp with you just in case!
The good news is that the cloudier skies shouldn't limit the high temperatures too much. They will keep us from getting so chilly at night. But if it starts to rain, bundle up!
Keep Fire Handy… but careful! BC Wildfire has raised our Fire Risk to "HIGH". The bush has dried considerably over the past few weeks.
Happy May Long Weekend to all!