Three 6.0M+ quakes strike off VI. No Tsunami or Damage expected.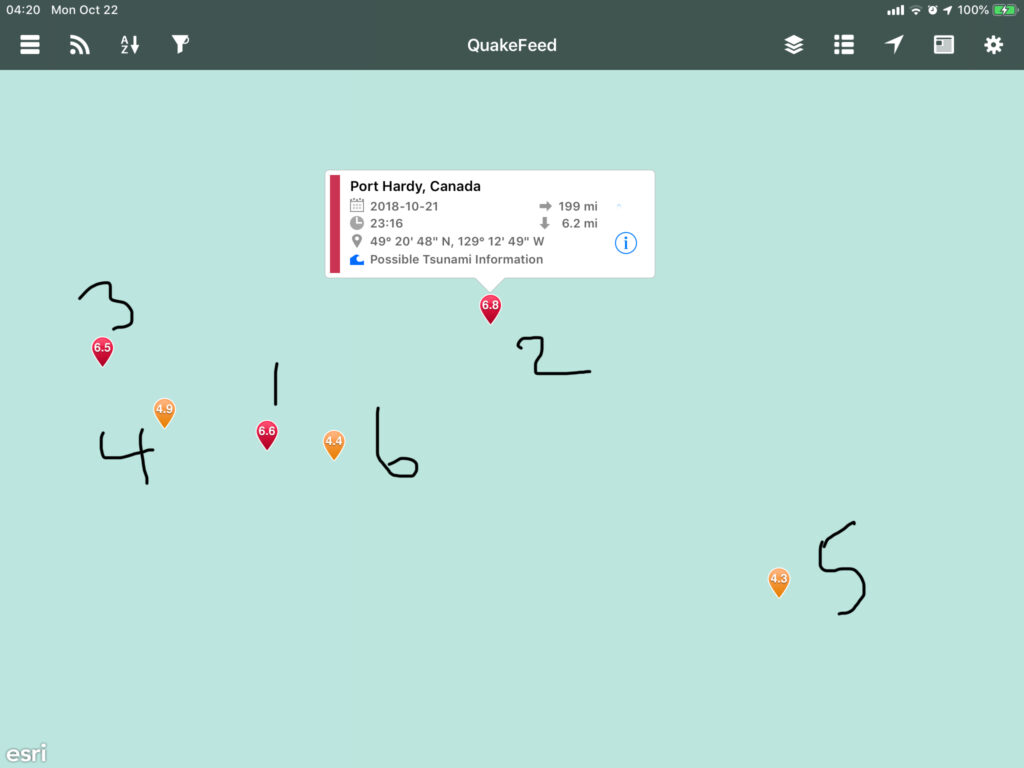 Late Sunday night, three large quakes occurred in rapid succession followed by 3 smaller quakes soon after.
No Tsunami has been generated by any of the quakes.
Here is the cluster offshore of Vancouver Island along the subduction zone.
Looking more closely, here they are in the order they occurred.
As you can see the 2nd quake appears to have been the largest at 6.8M striking at 23:16/11:16PM. The 2nd, 3rd, 5th and 6th quake had a depth of 10km (6 miles). The first 6.6M quake had a depth of 11km. The 4th quake was at 15km.
All are reasonably shallow so they could have caused damage if a similar cluster had occurred under dry land.
As of now, only light shaking has been reported so far and no damage is expected.
I will update this if any further activity occurs but it appears things have settled down out there for now. Still, it is always best to be a little more alert than normal after activity like this.