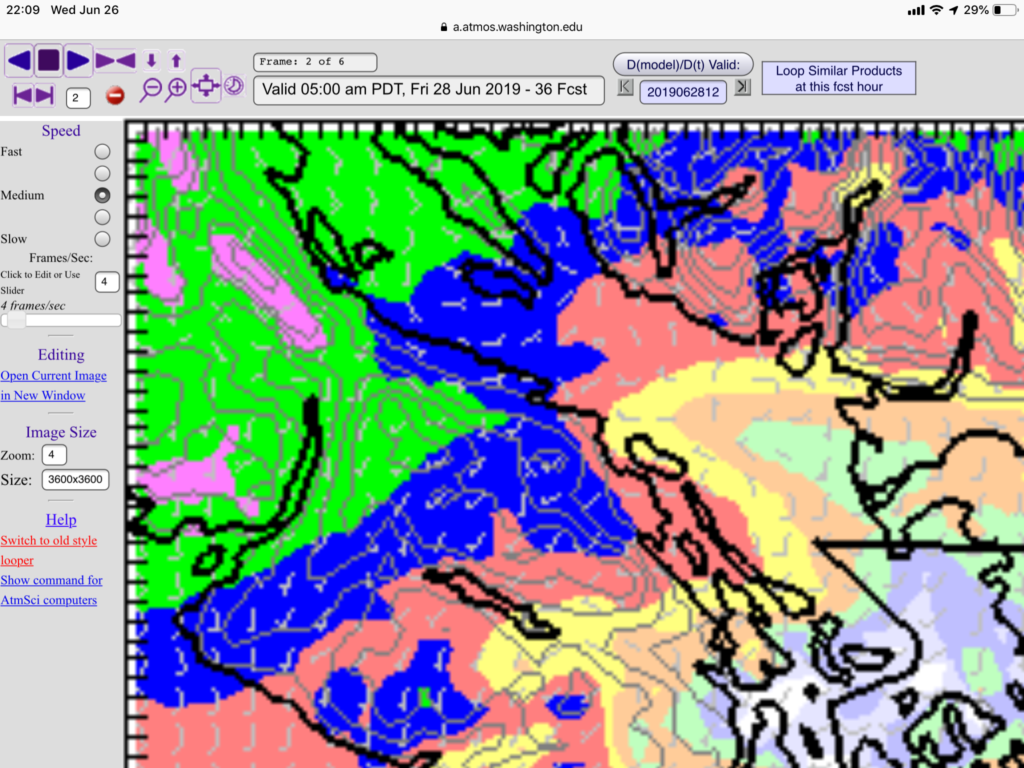 Update 2 – Great Lightning video!
Brad Jason posted a great video of yesterday's storm down the Alberni Inlet and got a great shot of the lightning striking right in the middle of the Alberni Inlet! Click the picture to go to the Facebook video.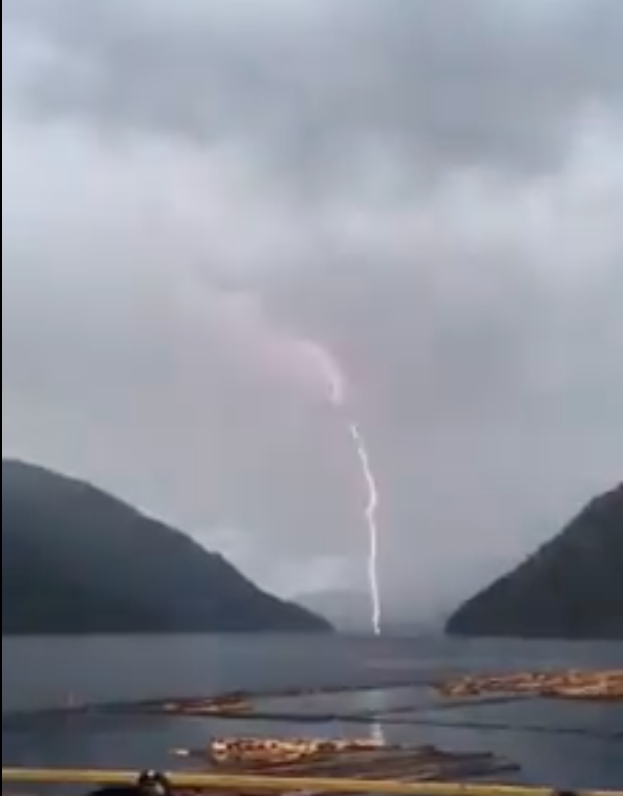 Update – Lightning causes three fires.
There are now three new fires listed in our area caused by the lightning yesterday. One is adjacent to Highway 4 after Sutton Pass. The other two are near the northwest end of Great Central lake.
We will need to keep an eye on these as the day progresses but hopefully todays rain does a good job of keeping them small.
Original post
We got a little bit seemingly by accident a few days ago, and Thursday morning we should get a little more.
The forecast from the last post has held and the rain is expected to sweep up and across the Island (from south to west, instead of the normal north or south to east).
Check out the progression below as it starts in Vancouver and moves across the Strait and Island. It starts in Vancouver at dawn and is dissipated off the West Coast by 2PM.
The forecast calls for between 20-30mm of rain to fall!
Let's hope it's right!
Some brief excitement Wednesday and a rare Severe Thunderstorm Watch.
We had a thunderstorm pop up just south of Port Alberni Wednesday afternoon. There were only a few rumbles heard in town but there were a number of lightning strikes detected.
At least one wildfire does appear to have been sparked by the storms not far from highway 4 toward the West coast.
Here are some pictures of the dramatic clouds.
Lets hope for some rain! It should make for a nice long weekend!