Smart Meter install takes down Alberniweather.ca — fixed now
Dun Dun Daaaaahhhh…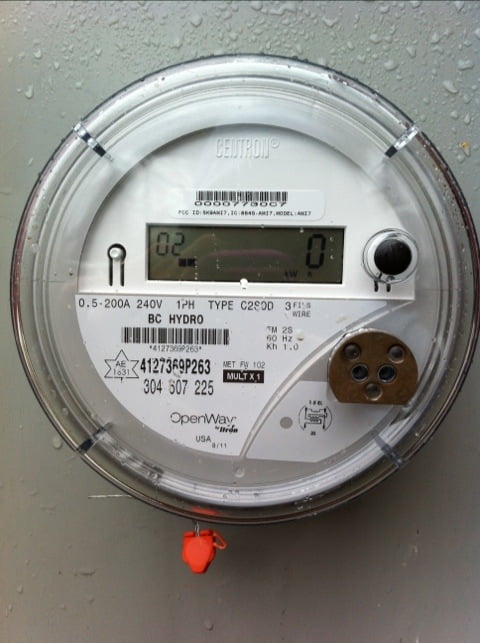 They just did it! I have a smart meter! OMG!!!!
As a result of the 1 minute (or so) power interruption to my home, caused by the roughly 5 minute visit from the BC Hydro employee who installed the Smart Meter pictured above (including knock on the door) my website updates were interrupted.
I have restarted the system, I will be contacting BC Hydro ASAP to demand compensation for this unscheduled downtime and the significant website revenue I have lots because of it.
I hope you can detect a ton of ridiculous-ness in this post. You can read what I sent to City Council about this issue here.
(And yes, the meter was actually installed at approximately 11:55AM, my wife reports the installer was a very nice BC Hydro employee who seemed a touched surprised when she said we were excited to finally have our Smart Meter installed.)