Starting early Saturday morning there is a threat for snow in Port Alberni and the other usual places.
Again like it has been all winter, how long it snows will depend on how long the cold sticks around in the Valley and the warm southerly winds stay away.
This storm doesn't strike me as a really intense one, so I'm thinking if it starts at snow, its more likely to stay as snow through until Sunday. We could end up with 10cm or more.
After that, the models are consistently showing us into a warmer trend with highs up around the 5 or 6C mark. I'm hoping I am right that they are showing us in a southerly onshore flow for the next week which should keep the fog at bay and our temperatures consistent with the rest of the Island.
From my new favorite place for current weather imagery: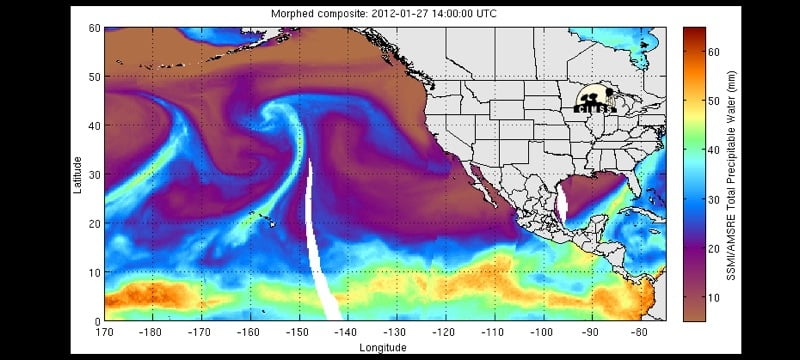 That whiplash should smack us with some moisture and then stay relatively nearby to transport some tropical warmth and rain into our region over the next week.