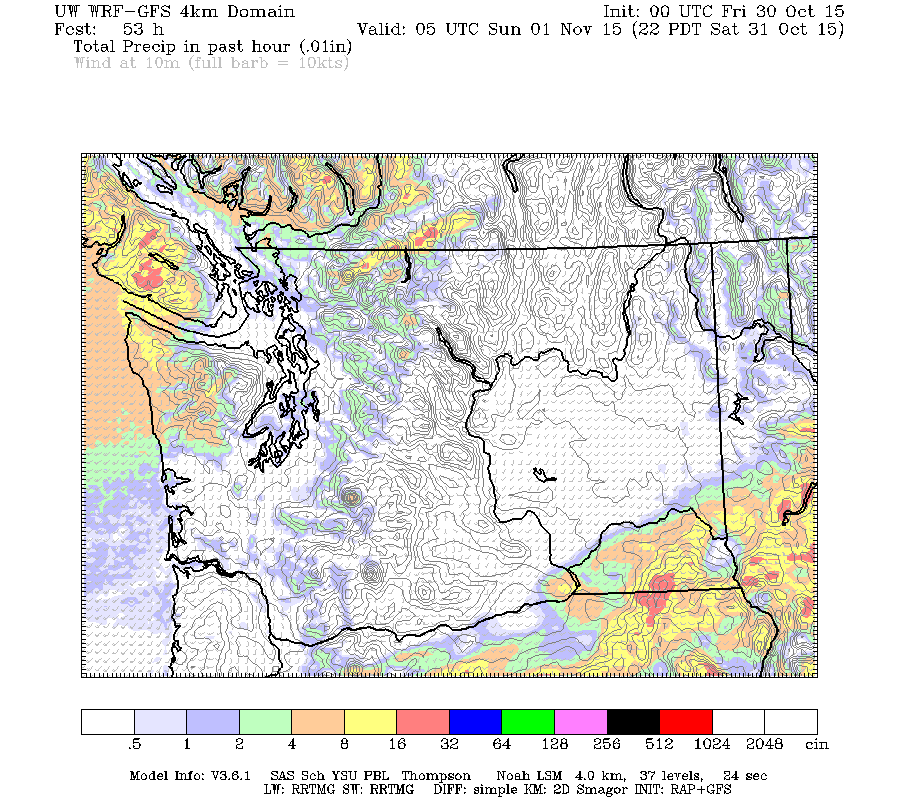 Update: Models looking lighter in the 4-7PM range than before.  Get out there the earlier the better! 🙂 Happy Halloween!
It has been raining much of the night and will rain much of the morning. We should get a break after lunch time that should last the rest of the day and evening until rain, heavy at times, returns Friday night into Saturday morning.
There is good news and bad news, the bad news is it looks almost certain that it will rain or shower during Trick or Treat time on Saturday evening. The good news is right now the forecast has the rain is being lighter during peak treating time of 4-8PM than before and after that range.
Here is an hour by hour forecast starting 4PM Saturday
And there you have it, the rather soggy Hallowe'en forecast!
Hope everyone has fun and stays safe.  Please drive carefully out there today and over the weekend.  It is going to be raining for the majority of it, so keep that speed down.  We don't want any more tragedies on the roads.
Don't forget to "Fall Back" on Sunday morning!
The time change, which happens on the first Sunday of November, is this Sunday! Don't forget to set your clocks back one hour before you go to sleep after eating all that candy on Saturday night.
You'll have an extra hour of sleep to sleep it all off! 🙂
Happy Halloween!