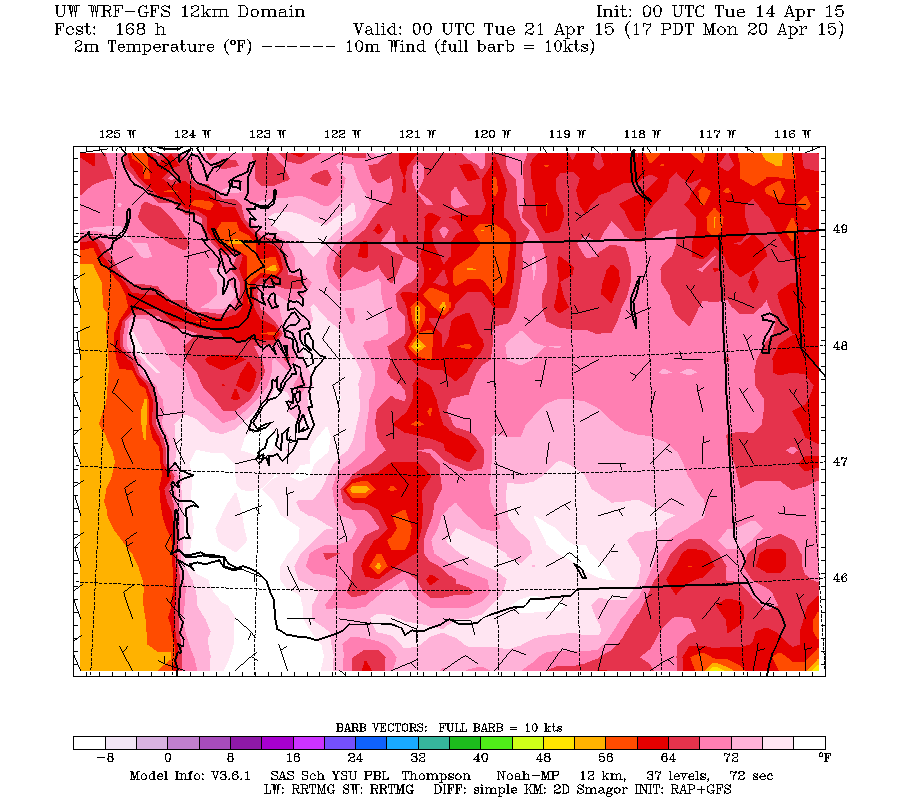 The official forecast is a little more dreary than it really needs to be I think.
Today will have light showers starting after 11AM and maybe lasting an hour or two.
Nothing too serious but just have an umbrella on standby.  It might rain a bit more around 4PM but that will be very short lived.
Tomorrow (Wednesday) shows another weak system but no significant rainfall expected in the immediate City (though more likely some in the Valley) as it looks like we will be protected for the most part.  We might get some drizzle before noon, but that appears it on the UWash models.
Then on Thursday we again get missed by the vast majority of the rain.  This time most of it is slated to go north of us with only 2mm slated for 5AM-5AM Thurs/Friday period.
The long range forecast is looking pretty awesome.  A final front will move through to the north of us on Friday again leaving us dry and things completely dry out all across the coast on Saturday and through the weekend with temperatures likely hitting 17ºC on Friday, 20ºC on Friday and up to 22ºC on Sunday and warmer on Monday.
Here's the proof!
Friday afternoon temperature:
Saturday:
Monday:
Brighter skies ahead!