It's not every day that the forecast turns out to be as wrong, on the good side, as it was this weekend. We went in expecting a dreary and blustery couple of days and ended up with two not too shabby spring days.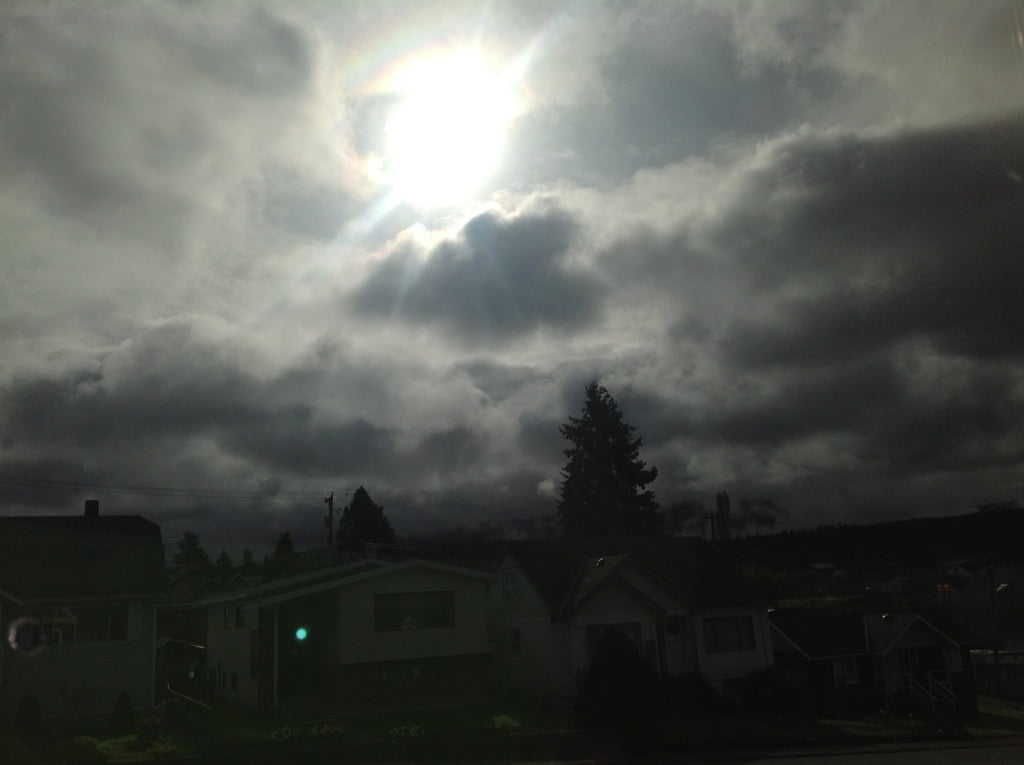 I know I was not the only one who got caught outside when it decided to pour Sunday afternoon. Thankfully, it was just a quick cloud burst. Just enough to water in the new strawberry plants.
The coming week is looking very variable. If the fog clears, today might be pretty nice. Tuesday and Wednesday looks a little wetter. Thursday is slated to be sunny, and Friday we go back to rain.
Be prepared! 🙂
What is really interesting is what might be in store after the weekend… As you can see from the image below, by Friday, there will be an awful lot of cold air creeping down from the north.
By Saturday, it invades: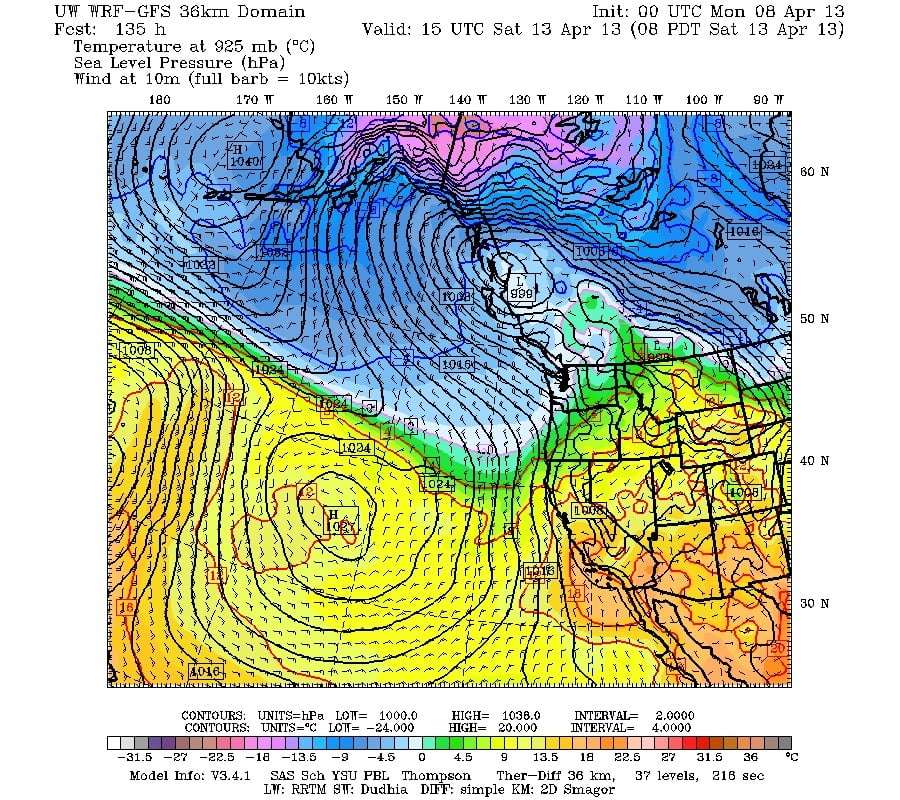 This is still a little far out, so we will have to see how much of the forecast sticks. Winter might be coming back for one last encore presentation!