Heat backs off but summer continues. Extreme Fire Danger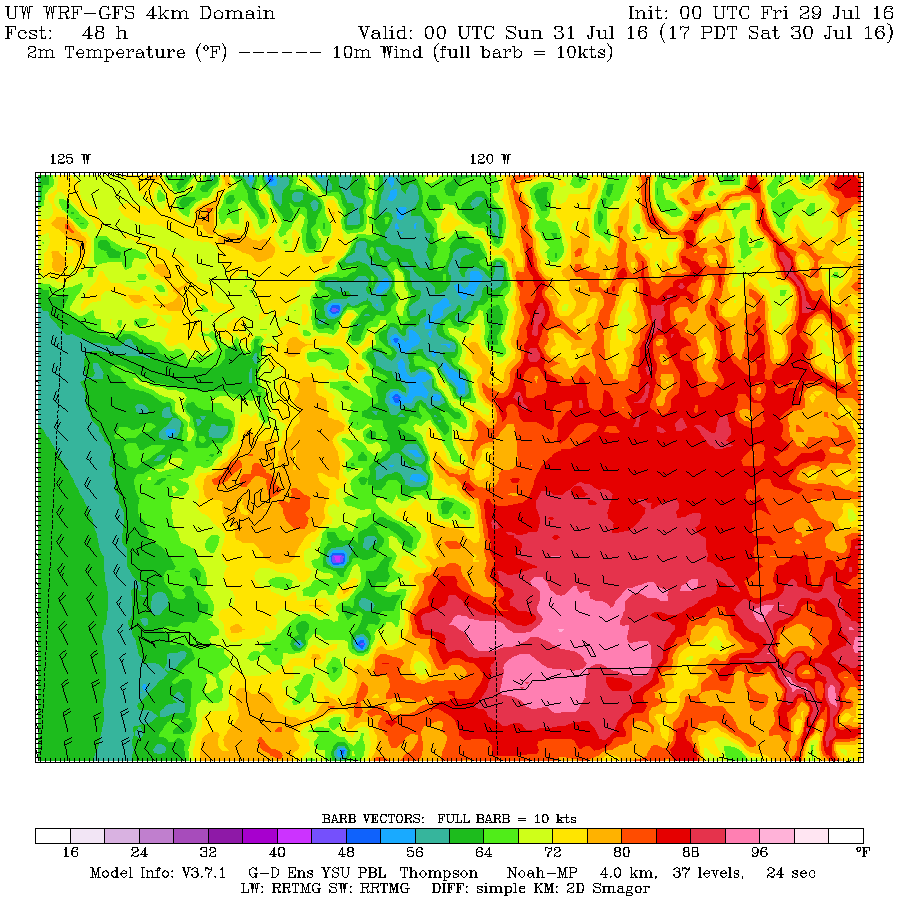 A great run of weather is going to continue into BC Day Long Weekend.
By the end of today (Friday) we will have been over 30°C six days in a row.  The highs were closer to the UWash model thankfully than the EC forecast earlier in the week so we didnt get up to 36°C as was originally in the forecast.  We won't be setting any records today either.  The record for today (the 29th) is 40°C. Ouch!
UWash has us getting up to 33°C this afternoon.
Saturday will cool off considerably.
It will still be nice and sunny though.
A bit of a change will happen on Monday when we might see some showers or thundershowers in the afternoon particularly on the East side of the island,
This is a concern because today we are predicted to shift to an Extreme fire danger rating. (beaver creek)
You can see in the listing there (this is the coastal fire centre) that the majority of stations have gone up one or two ratings since the 24th.
The cooler weather will be good but the lack of rain and potential lightning will not be.  So please stay safe out there and if you have a campfire make sure it is completely out.  We might have a campfire ban next week. We'll see.
Have a great long weekend! 🙂