Cleaned the Integrated Sensor Suite – Rain measurements are back online!
It's all happy!
Now that the rain bucket is working again on the weather station I've spent most of the day (except for a rather wet trip to the dump!) working on renovating the rain-related data on the website.
Here's what the tippers looked like…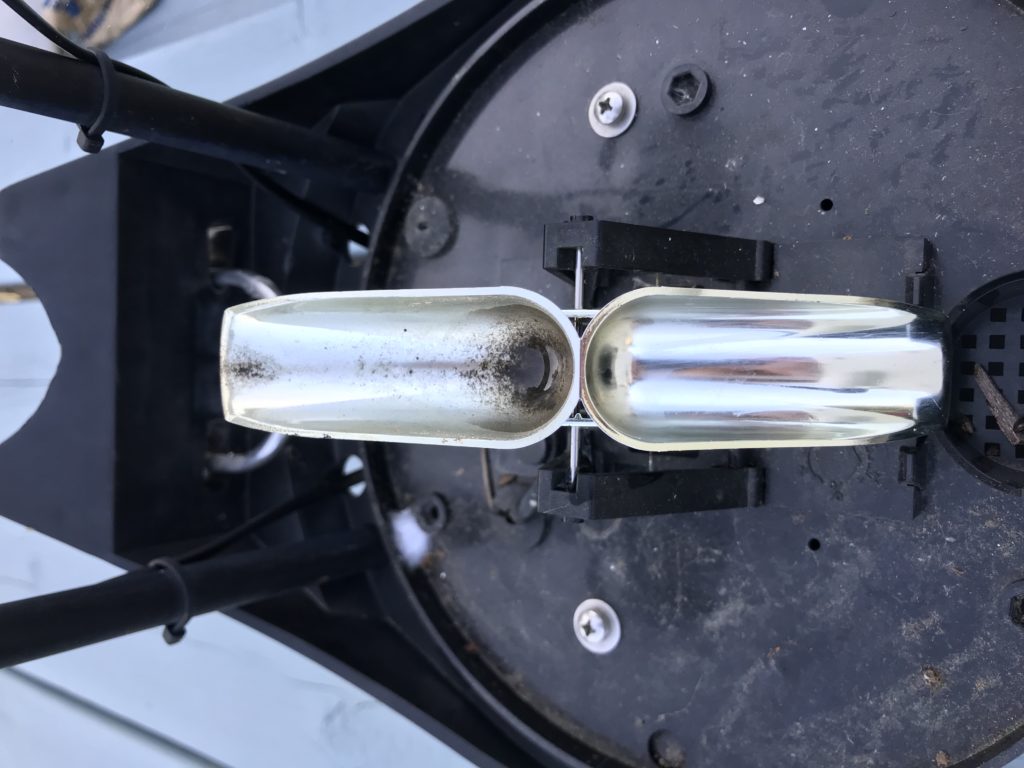 I cleaned the tippers and electronics inside the sensor suite, re-leveled and hung the sensors on a large 4×4 that sticks up above my shed. (it also holds our clothesline!)
So far I've recorded 7.1 mm of rain today.
You should see this on the front-page of alberniweather.ca or on the side of any of the blog posts.
I've extended the database behind alberniweather to include the "rainStorm" value that was originally reported by the software I was using for a long time but which was lost when I had to move to new software.
The "RainStorm" value is something provided specifically by the Vantage Pro weather station, I'm reporting it now as "Continuous Rainfall". It keeps track of the total rainfall, no matter how many hours and days it might last, for as long as there is not more than a 3 hour 24 hour gap in measured rainfall.
This is a super handy value! I'm very glad that I was able to bring it back.
You should also notice that the table formatting is a little more even and less cluttered.
It's nice to have some time to dedicate to this work!
Rain Showers clearing up, warm and sunny rest of the week.
The last of the showers will clear out Wednesday night and leave us with mostly sunny skies for the rest of the week! It will feel quite hot and muggy on Thursday and then continue hot Friday before cooling a little on the weekend.
Have a great Wednesday!