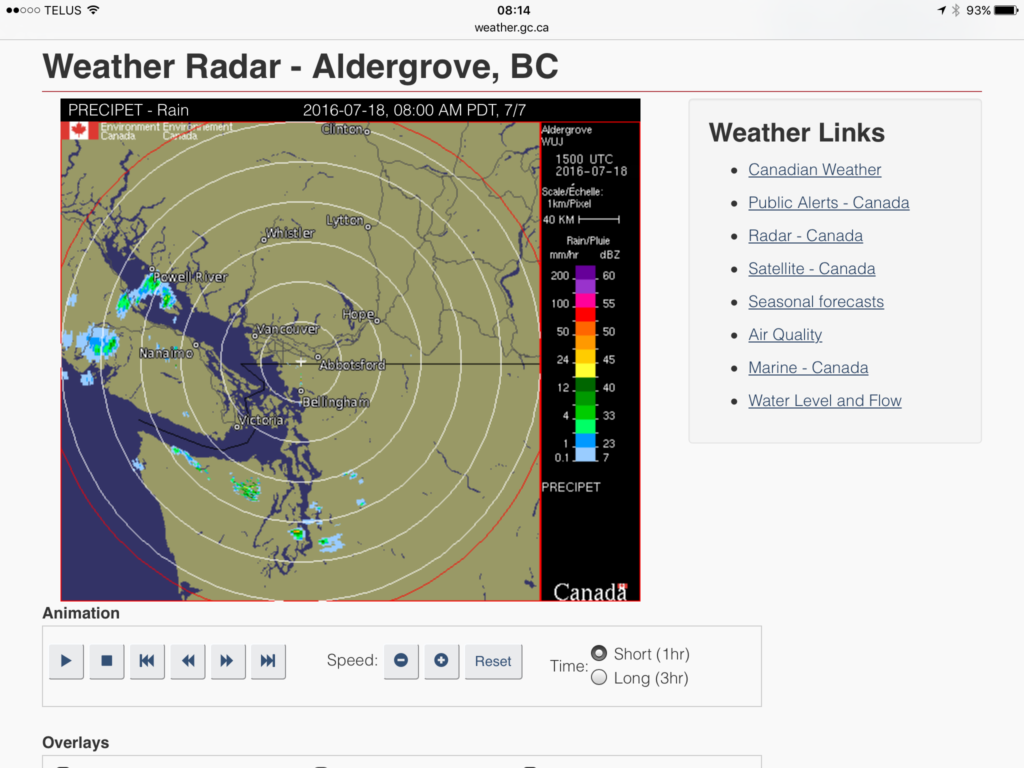 We had some nice lightshows Sunday evening but nothing very close to town.
The same will probably be true this morning and through the day as there is activity left over all around the Island. The strongest activity is predicted to last through the morning through about 2PM as you can see in the series below.  The thunderstorms will be coming in from Georgia Strait into the Nanaimo area.
Here predictions for 8AM and 11AM Monday.

There is a pretty strong thunderstorm cell around Lantzville predicted in the 11AM  picture. Nothing much near Port Alberni.
The rain activity will be a little more widespread.
Here are the days images from 8AM to 5PM. You can see the rains building over Georgia straight now and then spreading.  Note the pockets of blue where downpours are expected.
The radar currently shows most of the activity is still to the north toward Courtenay/Comox and Texada but we will keep an eye on that through the day.
There hasn't been any lightning recently in the area.  It should pick up in the next couple hours though.  You can click the image to go to the EC Lightning tracker.
The first half of the week should stay a little cool and a chance of showers will remain but by Thursday we should be back to summer weather.
HAPPY MONDAY! 🙂