August begins like July – Heatwave and Drought continues – more Water Restrictions in Port Alberni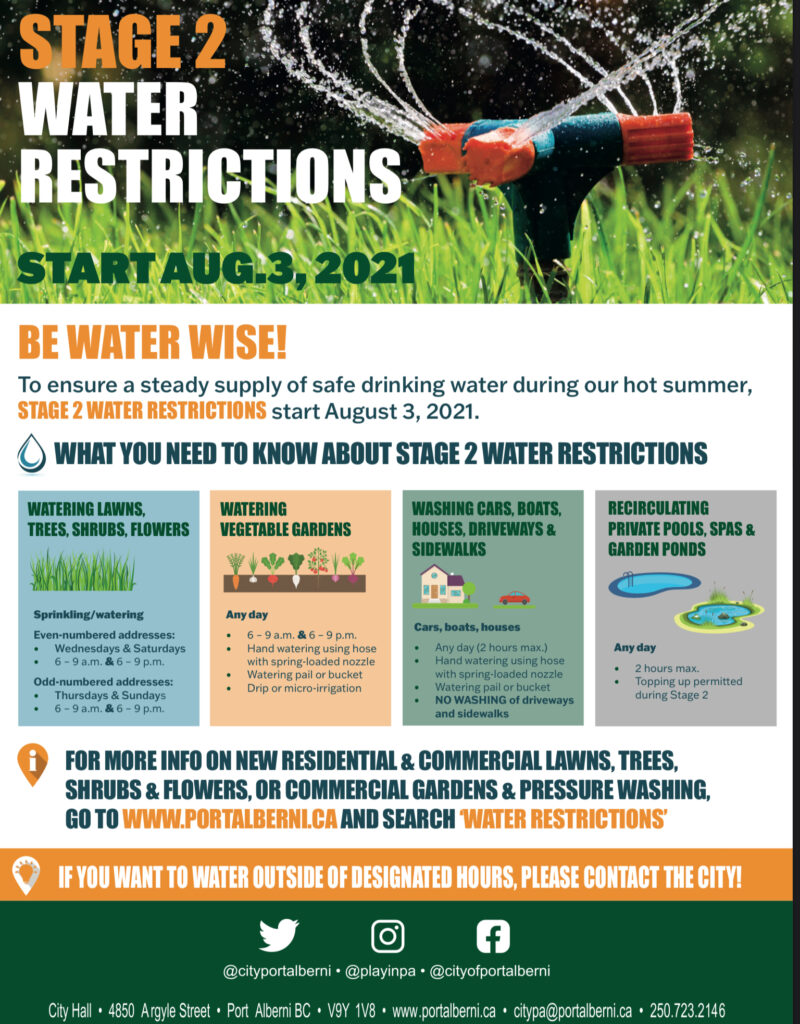 Drought at 48 days – All Island at Drought Level 4
The drought continues. Our last measurable rainfall at Alberniweather was June 15, 48 days ago.
All of Vancouver Island and much of southern BC is at Drought Level 4.
No rain before Friday – Minor showers Friday morning
The forecast has toyed with the idea of showers or rain a few times in the past week but it keeps drying up. There was also some thunderstorm activity on Saturday but mostly dry. At this point the heat is expected to continue until Wednesday at least. Friday morning shows possible showers moving down the Island.
The showers don't amount to a lot. Just 0.5-2mm focused mostly on the west coast. After Friday we return to dry weather though the heat abates.
Port Alberni water restrictions at Stage 2
The City of Port Alberni and those areas using CPA water move to Stage 2 water restrictions this week. I like this page (PDF) that shows the differences between all the restrictions. I sense we might get to Stage 3 before the end of this month.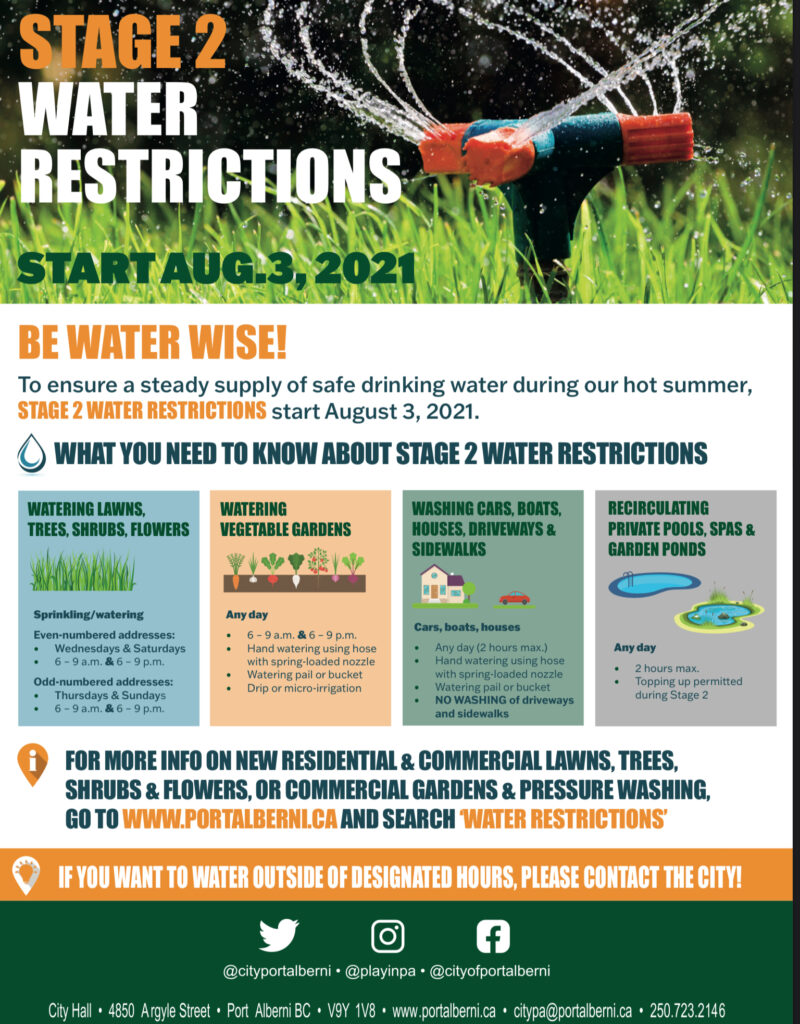 Let's hope the forecast gets a little wetter for the weekend. Until then, stay hydrated out there and do what you can to conserve water. We have started using our laundry gray water for some watering of flowers and trees.