Warning: Chance for Major Wind Sunday evening.
Warning: The latest run is out. 8PM Sunday potential gusting winds up to 120kph in Barkley Sound and perhaps 80-90kph in the Valley combined with a 9PM high tide.
EC has not issued a warning, so I'm on my own for now. But I believe it is worth keeping a serious eye on.
In the image below orange is 55knots (100kph), dark blue is 60… The sliver of brown is 65knots.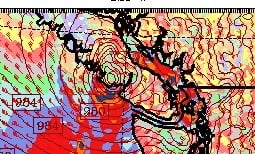 Notice that you see the same peak gusts on the east side of the island, in line with the Inlet.
This will coincide with the rising tide set for 9PM Sunday night.
If this holds we could see trees down and power outages. Always best to be prepared.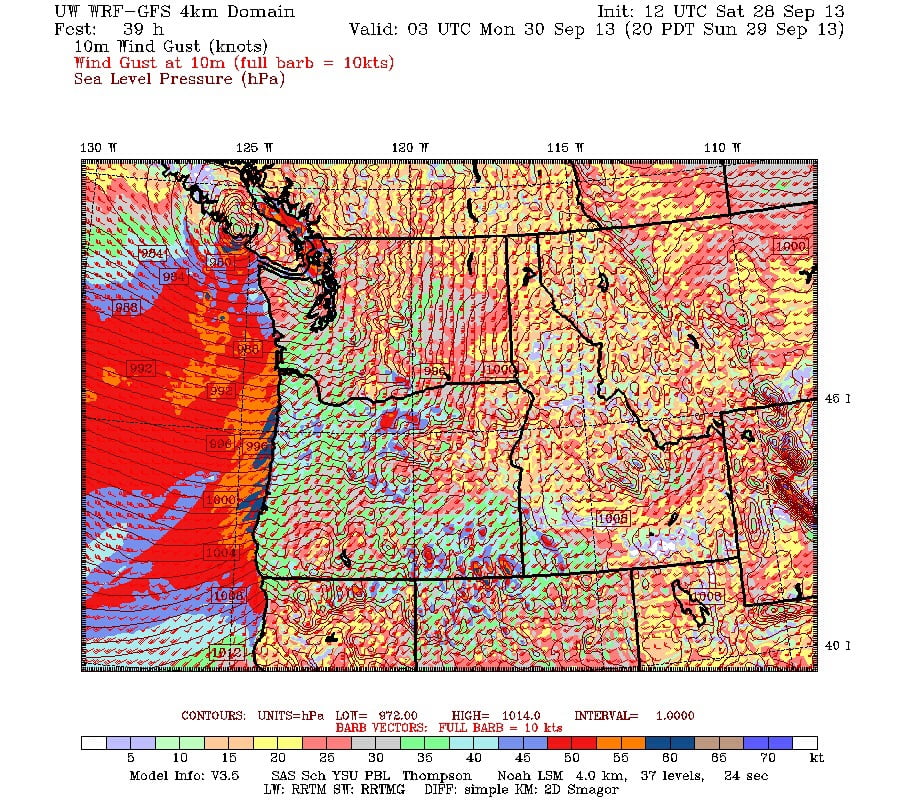 From the latest warning issued for East Island.
strong southeasterly winds with gusts near 90 km/h have developed over exposed sections of East Vancouver Island and the Sunshine Coast. These gusty southerly winds are expected to spread to Vancouver and portions of the Fraser Valley just as the front crosses the Lower Mainland late this afternoon and evening.

A second low pressure system is expected to impact the South Coast Sunday evening. The precise track of the low remains uncertain however there is the potential for even stronger winds. Forecasts and warnings will be updated as the second low's track becomes more certain.