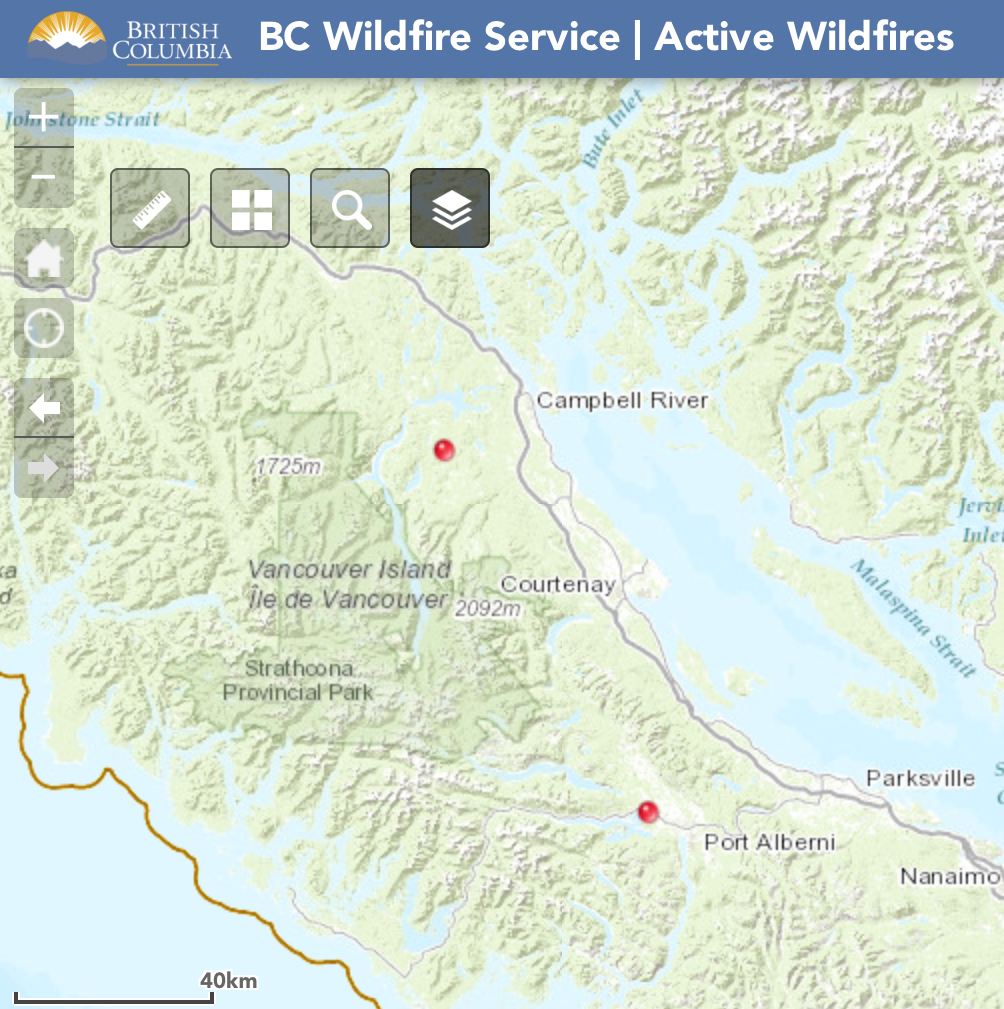 Aside from some morning clouds and possibility of fog, there is no real moisture in the forecast for the next week.
That means the woods and backcountry will continue to dry out and we can expect the fire risk to remain high.  Thankfully temperatures will only be in the low to mid twenties over the next couple of days until we start to heat up again on Sunday and Monday.
The current fire risk is high in Port Alberni and near Campbell River.
The fire risk forecast for our area (listed as Beaver Creek) is for the risk to stay High into next week.
It is no coincidence that there are small wildfires in those areas.  One fairly large (4 hectare) one on Middle Quinsam Lake southwest of Campbell River and one small 0.01ht in the Ash River/Great Central area near Port Alberni.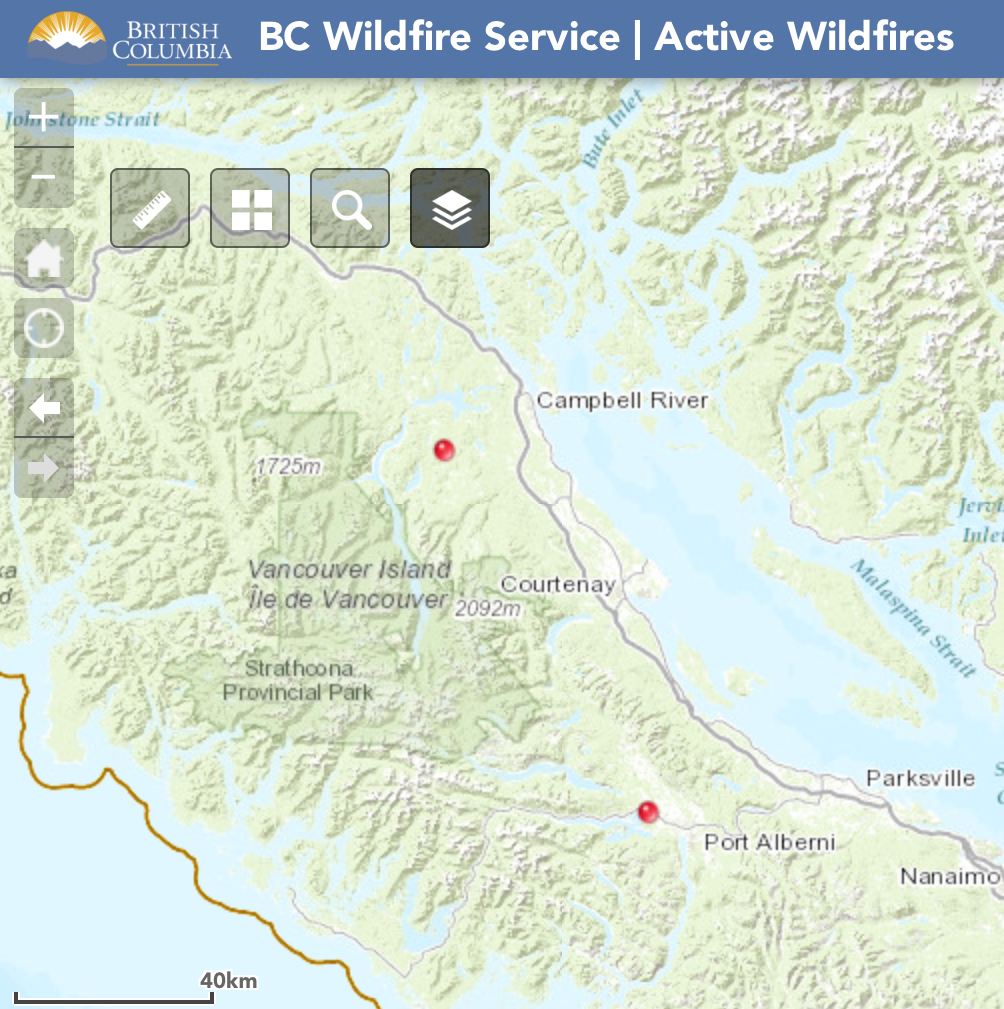 Both are person caused.
Please be careful in the back country.  Everything from hot tailpipes to cigarettes or unattended fires can and will cause a potential wildfire.  The season has started.
Enjoy the beautiful weather!