March is here! Spring is… not. lol.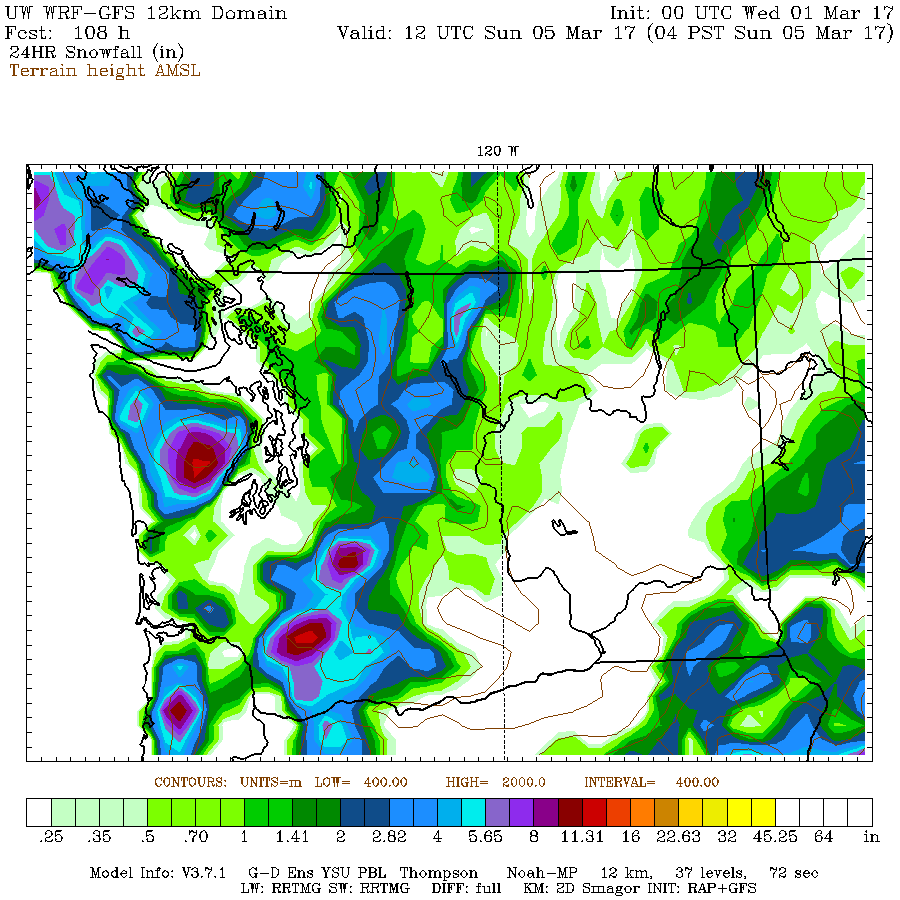 Today (March 1st) is the first day of meteorological spring! So that means flowers and blossoms and warmer temperatures… or at least that's what we might expect in some other year.
This year it means it's probably going to snow again on the weekend. Ya.  Sorry! Don't shoot the messenger! 😀
Short Range – Thursday showers
A system will move through starting Thursday morning that will deliver showers all day.  It should not be a downpour or anything, but it will be steady showers with totals around 10mm by the morning on Friday.
Cooling Friday setup for messy weekend?
We get a break on Friday but it will feel cold and we will be below zero again on Saturday morning.
This will set us up for a possible mix of rain and snow on Saturday and Saturday evening.
Will it ever end!?  Stay tuned for the January and February summaries.