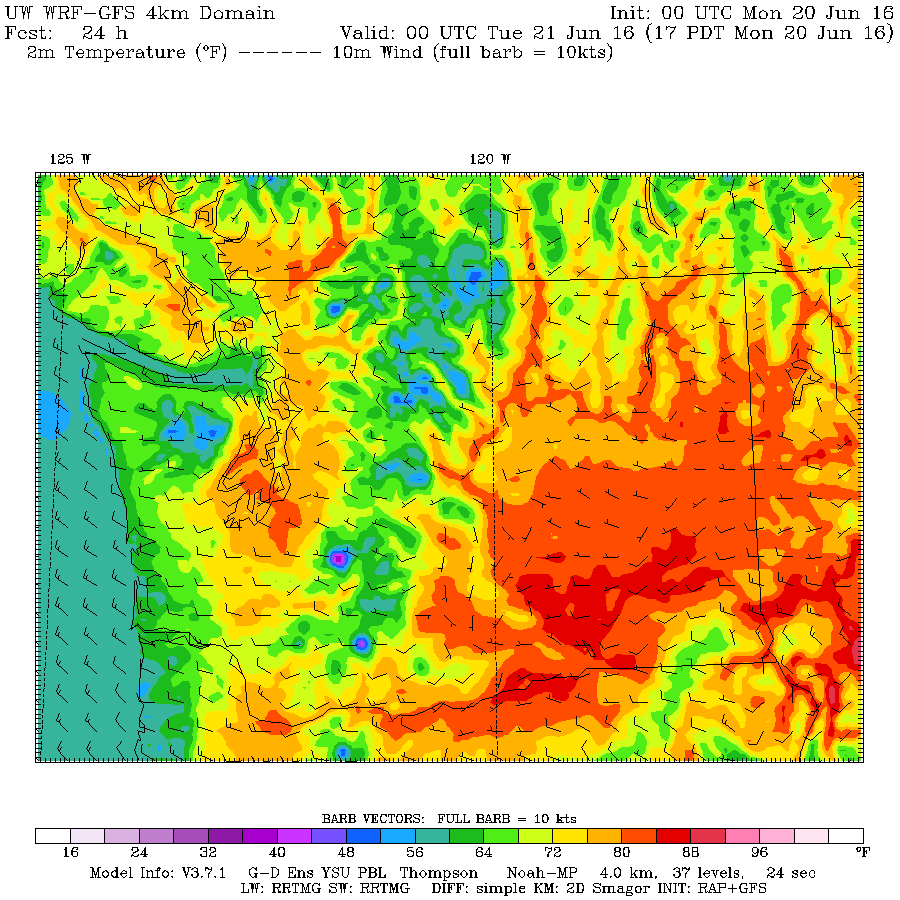 The first moment of summer comes today, June 20 at 5PM PST. It is going to be a perfect start to summer too especially tonight with a clear sky and a full moon! Make sure you go check it out tonight.
We should get sun all day with only a few clouds.  Highs will be in the mid-twenties as you can see below.  There may be a slight chance of thunder and lightning this afternoon as things heat up.  The image below that is Tuesday which is going to be a little cooler.
The last image is around midnight Tuesday/Wednesday when a weak system might blow through and give us some rain.
Speaking of rain, we were supposed to get rain on the weekend! Well. That didn't happen, at least not officially.  Even though I witnessed a heavy downpour on the north/west side of town near AW Neill School on Saturday afternoon, the official Airport station only recorded 1mm of rain for the day.  None of the other stations around town got rained on either.  Alberni Elementary got 6mm yesterday but no one else did.
So we have been having some pretty spotty precipitation.
Happy Monday, and Happy Solstice!