Cool foggy mornings, but otherwise warmth and sun continues.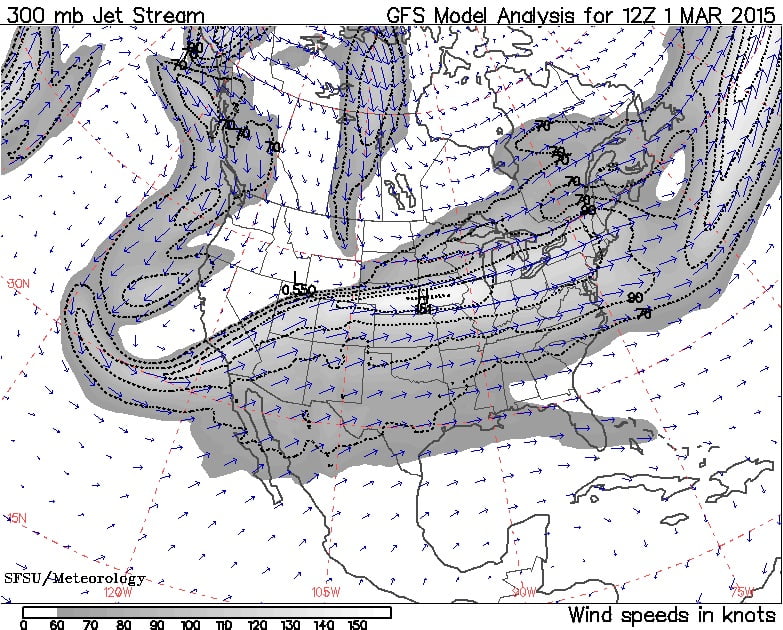 We remain locked into this bipolar continental pattern.
The two images above show the jetstream.  Our slight change of weather yesterday was in part due to the jet shifting a little to the west/left and positioning the southward flowing stream over top of us.  That backward flowing jet is supposed to break down and it will reestablish itself looping further to the north and down further east.
As a result of this locked in pattern, the forecast is pretty simple.  It is going to stay relatively warm, completely dry,  we should have fog most mornings with it burning off or lifting by afternoon.  Today and atuesday should be sunny, midweek should be more cloudy, and late week might go back to being sunny.  There is no precipitation in the forecast fornthe next week.
HAppy Monday! Next post will be the February summary! Lots of records I think!