A rainy week, and an important request before the summer heat.
Welcome to Spring! And for those of you in SD70, Spring Break!
Unfortunately, we have a slightly rainy week ahead of us but totals are modest. Between the mornings 5-5AM Monday/Tuesday, Tues/Wed, and Wed/Thurs the model shows 16mm, 4mm, and 16mm respectively. We should get a bit of a break Friday and then more showers Saturday.
As you know I am passionate about a few things, the Martin Mars, transparency in government, and data is among them.  Well, these passions have now collided after I asked for what seemed like routine information from the government and they demanded $1200 or "seven times more" to provide it!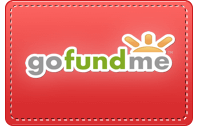 As you will see if you click through all I have asked for is to see the contracts that the BC Wildfire service has entered into with the various firefiting aircraft over the past few year.  I can't believe I have been forced to ask for help to pay this exorbitant fee but I humbly ask you to please donate and share.  It is likely to be another hot and firey year, and we need to make sure our taxpayer dollars are being used wisely and not simply going to companies to curry the most favour with government.
ANd with that have a happy Monday everyone! LOL