The forecast for the next week really can't get any better! We are going to be ending summer with a loong stretch of very pleasant weather!
Even the folks at Accuweather have trained their normally East Coast eyes in our direction and their latest forecast from the Euro model shows nothing by dry weather for the next 3-4 weeks.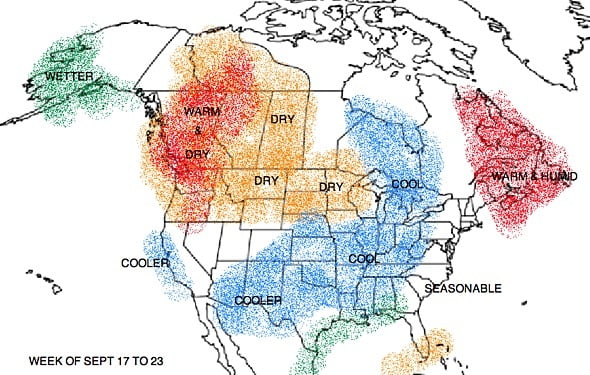 There are some consequences of course, not the least of which is the lack of rain and the risk of fire. Stay vigilant out there if you are in the bush. We should get the odd break here on the coast but in the Interior of BC it's going to stay exceptionally dry. Let's hope nothing gets out of hand.
Speaking of Out of Hand! There was a shed fire very near Alberniweather HQ yesterday! It was on the webcam. (this is the first frame that showed any smoke.)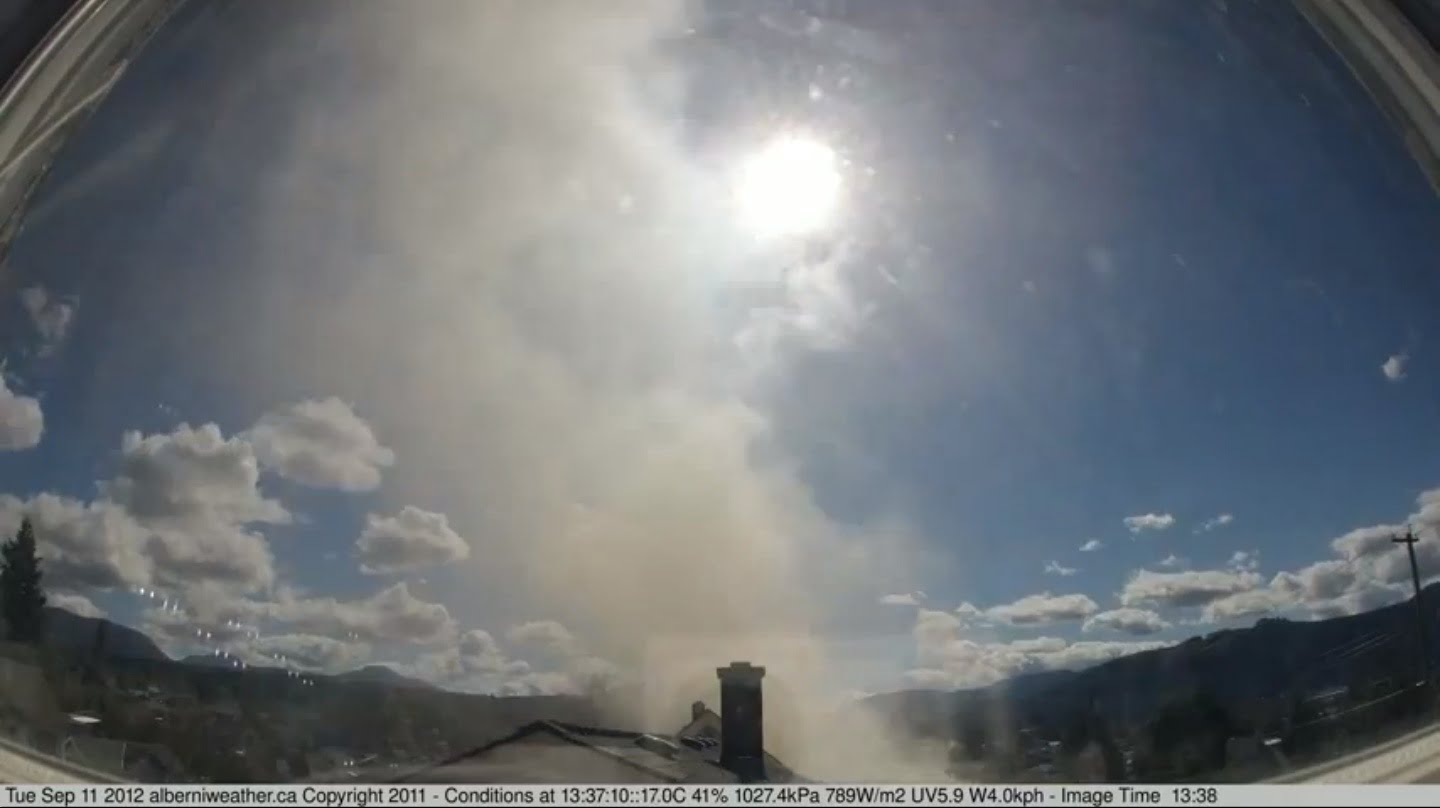 Thankfully, the PAFD had it out within about 20 minutes and there was no damage to other structures or people hurt. Thanks PAFD!!