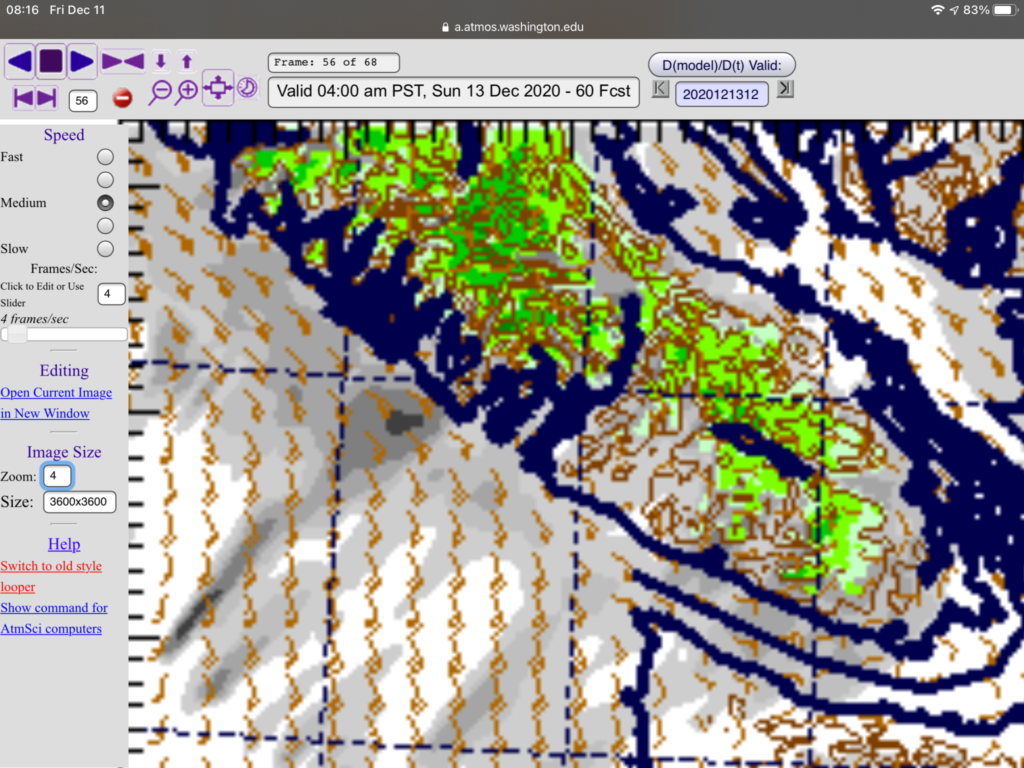 Cooling off for white stuff?
We could see some northerly winds and below freezing temperature in the next few days that could result in snow on Sunday morning.
Clearing and cold Saturday
Before we get to Sunday though, we will have a cloudy Friday followed hopefully by a clear and crisp Saturday! Take the rare opportunity to get outside with your household and get some fresh air!
Sunday early morning snow.
The system is supposed to sweep over the Island in the 1-4AM period Sunday morning. The image below shows rainfall in greys and snowfall in greens.
As it stands now, this is when the UWash model has us with the best chance at snow. You will notice it still doesn't reach much into the lower elevation areas but flurries or wet snow in the air is certainly possible.
By the 7AM hour below, the system is tapering off, which means it is more likely all precipitation will be rain. But you should be careful on any mountain pass this weekend if you are required to travel.
It looks like we will see on and off showers and rain all week next week so be sure to enjoy the sun while it hopefully shines on Saturday!
Happy Friday!