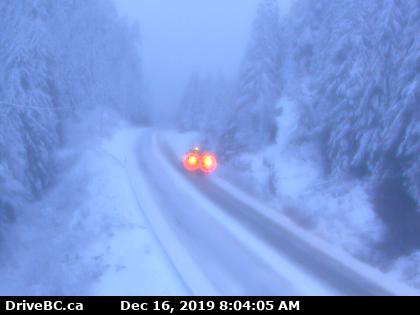 Quick update to notify folks. Check back on this post as I update it with the week's forecast.
This is Sutton Pass right now. The Hump was OK when I went over and looks OK now. You can see them all on the webcams page.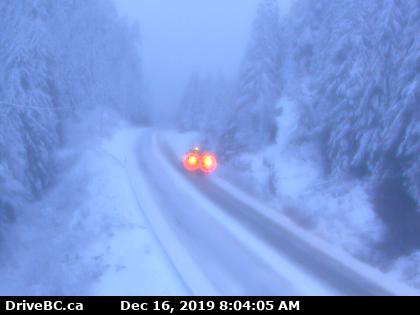 Rest of the week rain.
This rain and showers should end this afternoon for most areas but patches will linger, particularly in the hills, through tonight. Be careful wherever you are driving today and expect changing conditions.
We will dry out briefly Tuesday morning before the next bout of rain begins around noon on Tuesday.
Expect it to rain into the night. Totals for rainfall between 4AM and 4AM Tuesday/Wednesday below:
Expect 30mm in Port Alberni and Courtenay/Campbell River and around Lake Cowichan. Double or Triple that will fall in the mountains to the West Coast and around 50mm should fall on the West Coast. The east side of the Island should be mostly spared and Victoria should stay dry.
Wednesday Wave
Rain will continue overnight on Tuesday and into Wednesday morning but we should see a brief break in the clouds as the sun comes up on Wednesday.
The next wave will start up again on the central and east coast of the Island on Wednesday afternoon but it should move through fairly quickly and leave us with showers overnight.
Thursday showers
It will not be as intense as the previous two days but rain showers will continue into Thursday.
Basically have your umbrella handy all week long!
Some of this stuff may fall as snow on the passes, especially Sutton Pass, but temperatures won't get below zero in near the water.