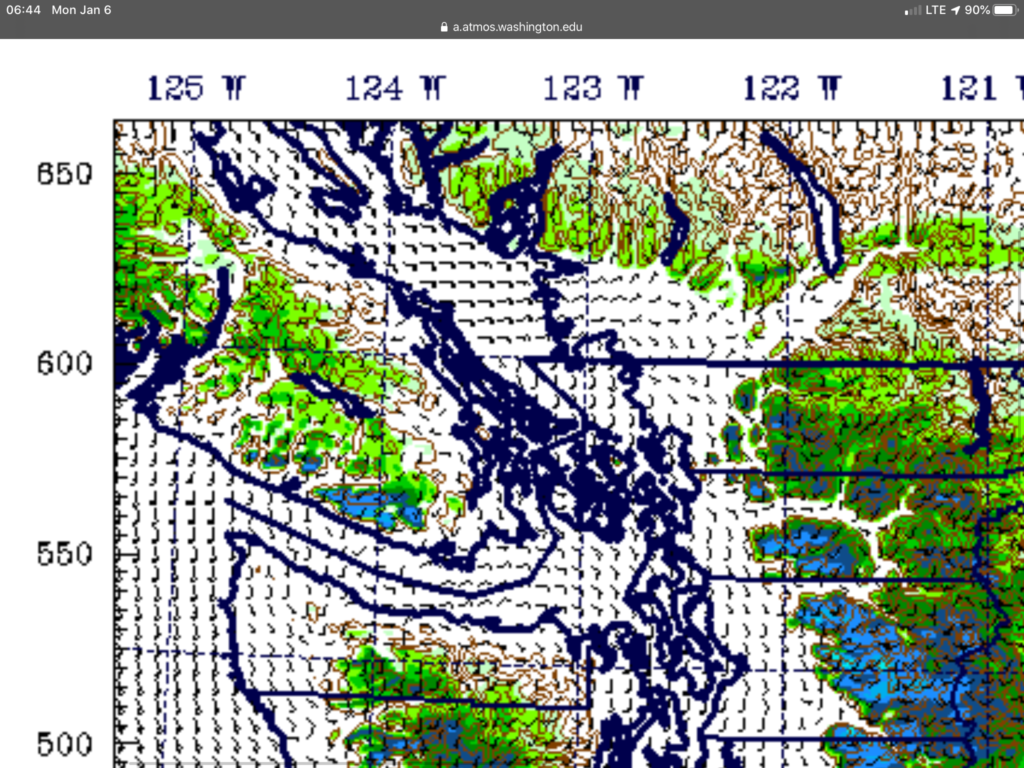 Wanted to quickly warn folks as I just came over the Hump this morning at 6AM it was snowing fairly heavy all the way up the hump eastbound. Snow was sticking but the plows were out. Drive carefully, I will fill in the rest of this post with what to expect for the week. Check back in a few minutes.

Rain and Snow mix Monday
The snow should end this morning as the wind picks up and brings warm air back into the picture. Expect the snow to end by at the latest 10AM and for the rain to continue the rest of the day, overnight and into Tuesday.
We should get a break starting in the afternoon on Tuesday and last through Friday as we await the next system on Thursday.
Thursday night threat of real snow
EC is currently predicting snow on Thursday as is the UWash model, particularly overnight into Friday morning.
The picture above shows snow especially at higher and inland areas of the Island, in the 1-4AM period of Friday morning.
We will have to keep an eye. On Thursday during the day as well as a weak bit of precipitation might bring a few flurries.
Stay tuned this week and welcome to a messy 2020! 🙂