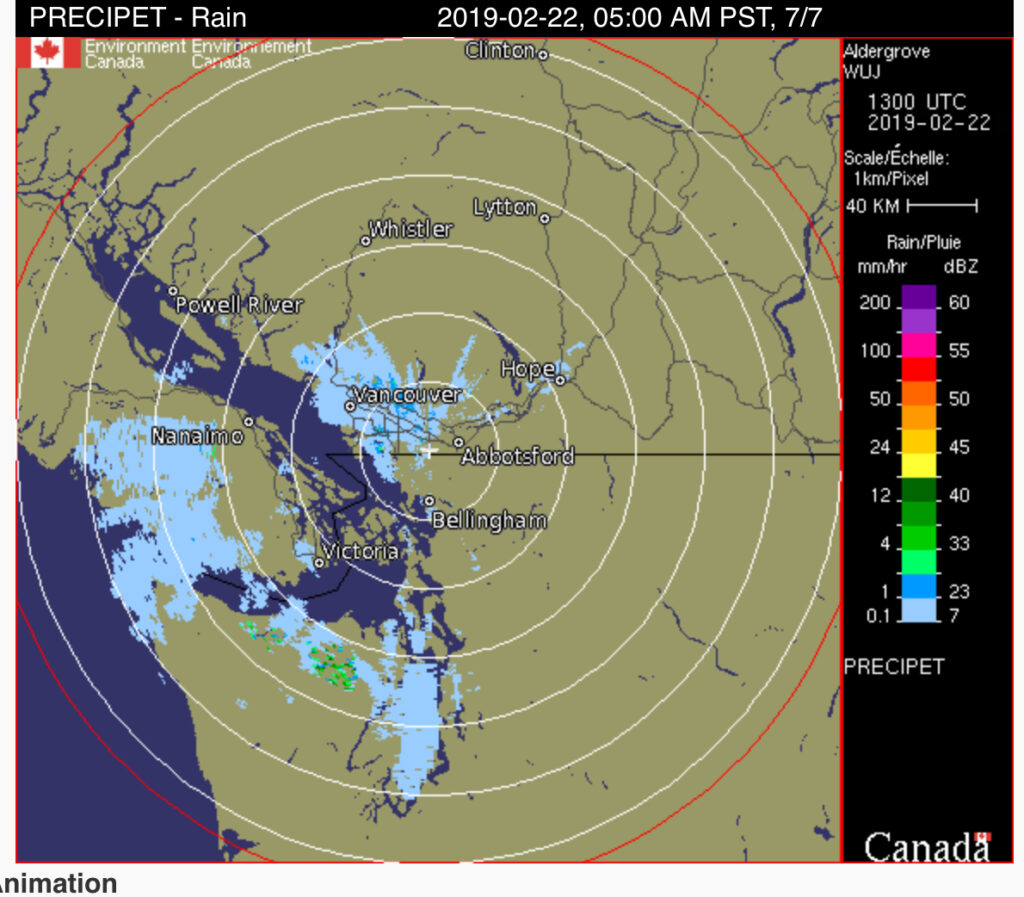 If you are driving on the east side of the Island this morning take note. However we should get up to 7°C by the afternoon so this snow, if it falls, will not last long. Here is the warning.
Issued at 2019-02-22 12:56 UTC by Environment Canada: 
Snowfall warning continued for:
   East Vancouver Island, B.C. (081300)

Current details: 
Snowfall with total amounts of about 5 cm is expected.

A cold front crossing the Island this morning will bring snow to East Vancouver Island, particularly to communities away from the water and over higher terrain. Snow may be mixed with rain at times. Areas near the Strait of Georgia will receive little to no accumulations but higher terrain and inland areas could see up to 5 cm of snow in a short period of time.

The snow will taper off late this morning near Campbell River and just after the noon hour near Nanaimo.
The weekend looks pretty good! We might see a few light showers or flurries on Saturday but it should stay mostly dry and then Sunday and Monday should be sunny if the fog stays away!
Happy Weekend!