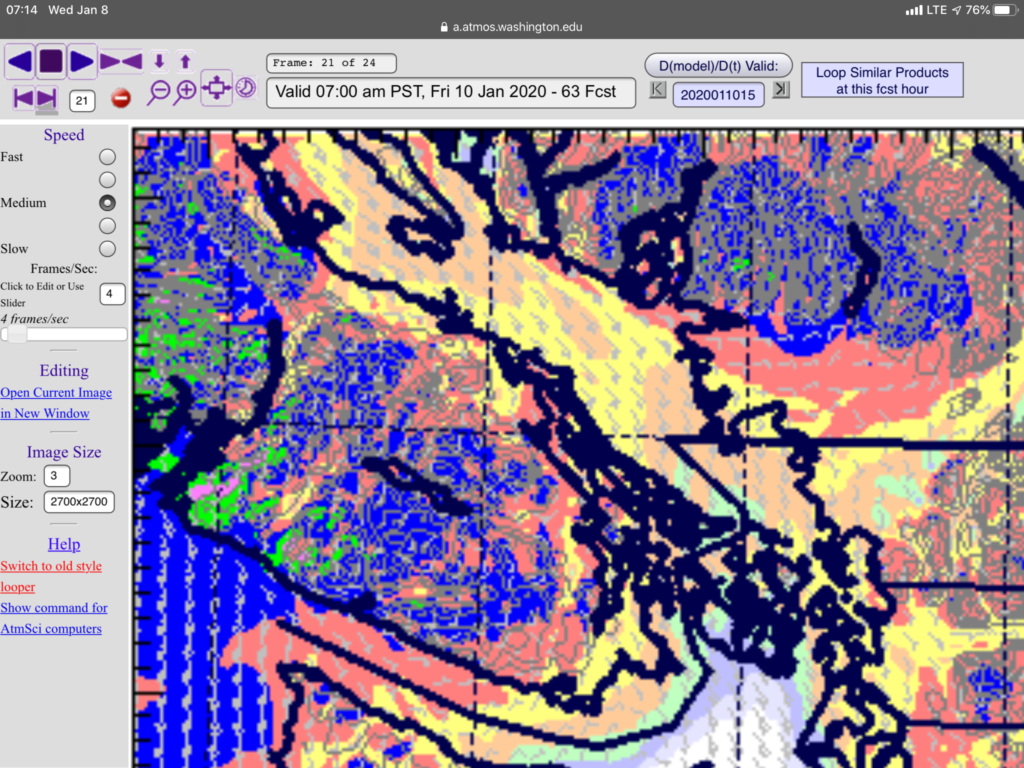 The winners!
Congratulations to Rebecca, William and Kathy! You have won prizes in this year's First Snow contest! I will be getting in touch with you today! I called the contest over at 7:10PM on January 2 when we measured 2.5cm at Alberniweather.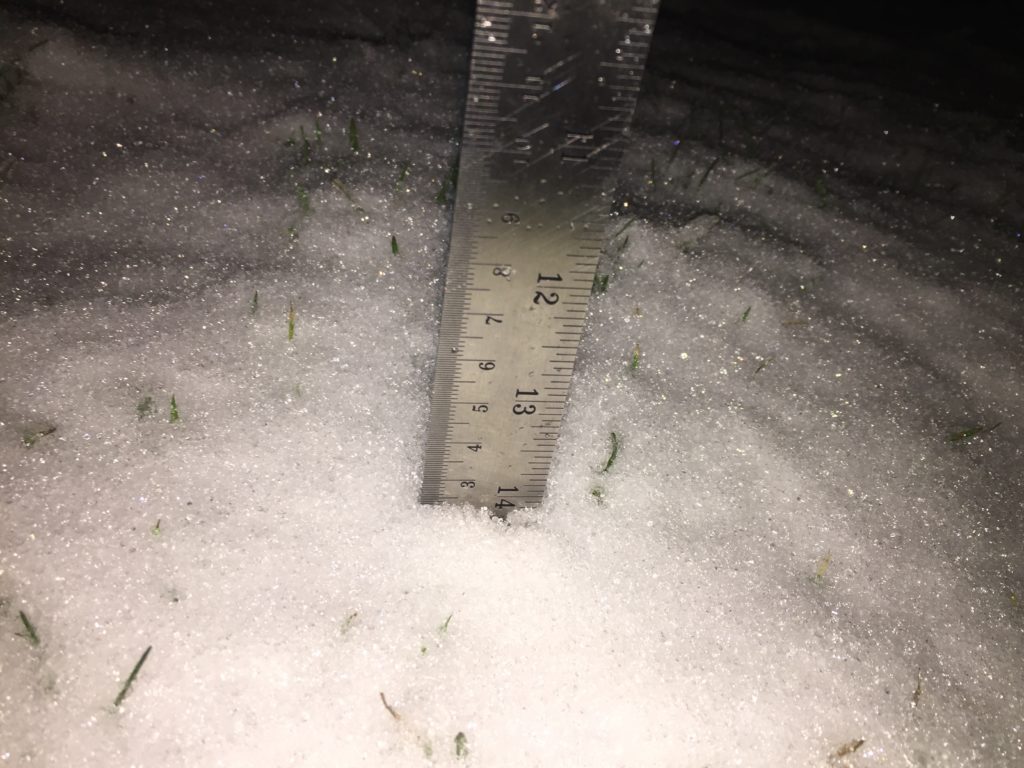 Rebecca gets First Prize, $50 Naegaard's Market gift certificate
Rebecca was closest and guessed January 3 at 3:30PM which was 20 hours and 20 minutes away from the official time.
William gets Second Prize a $25 Gift Card for Boomerang's restaurant!
Will William guessed January 5, 7:30AM which was 2 days 20 hours and 20 minutes away.
Kathy gets third prize! A gift package worth $20 from Healthy Habits!
Kathy guessed midnight on December 30 which was 3 days 19 hours and 10 minutes away!
First day over 30°C contest coming…
Last year we had our first hot day over 30°C in May. Look for the first day to hit 30°C contest next month.
More snow coming!
Back to the current weather, there is more snow in the forecast! Environment Canada just released a Special Weather Statement for East and Inland sections of Vancouver Island.
Below is the text of the Inland statement
---
6:01 AM PST Wednesday 08 January 2020
Special weather statement in effect for:
East Vancouver Island – Courtenay to Campbell River
East Vancouver Island – Duncan to Nanaimo
East Vancouver Island – Nanoose Bay to Fanny Bay
Potential snow for the BC South Coast Thursday night

With the shift into cooler weather, snow is looking likely over the BC South Coast in the coming week. While there may be a few light flurries mixed with rain tonight, the first real opportunity for widespread low elevation snow is shaping up to be Thursday night.

A low tracking south along the BC coast will spread moisture across the BC South Coast beginning Thursday evening. With temperatures hovering near the freezing mark, a mix of rain or snow is possible across the region.

As is frequently the case, snowfall amounts will vary across the region. Current estimates are that the Fraser Valley, and higher elevations of Metro Vancouver and Vancouver Island have the the potential for snowfall accumulations to exceed 5 cm Thursday night.

The snow is expected to change back to rain Friday morning. However, with temperatures remaining below seasonal normals into next week, the chance of more snow remains.
Please continue to monitor alerts and forecasts issued by Environment Canada. To report severe weather, send an email to BCstorm@canada.ca or tweet reports using #BCStorm.
---
Timing for rain and snow.
There will be some light rain overnight for parts of the east side Wednesday night but that will clear away quickly.
The next major wave of snow and rain will start in the 7-10PM hours Thursday night on the west coast and inland areas.
It could start as showers and then switch to snow as the precipitation gets heavier as it did last week.
Expect snow in the 4-7AM period Friday morning.
Things should begin to taper off and maybe warm up around noon Friday.
We'll see if this forecast changes over the next couple days. Expect Environment to upgrade their statements to warnings tomorrow.
Happy Wednesday and congrats to the snow contest winners!