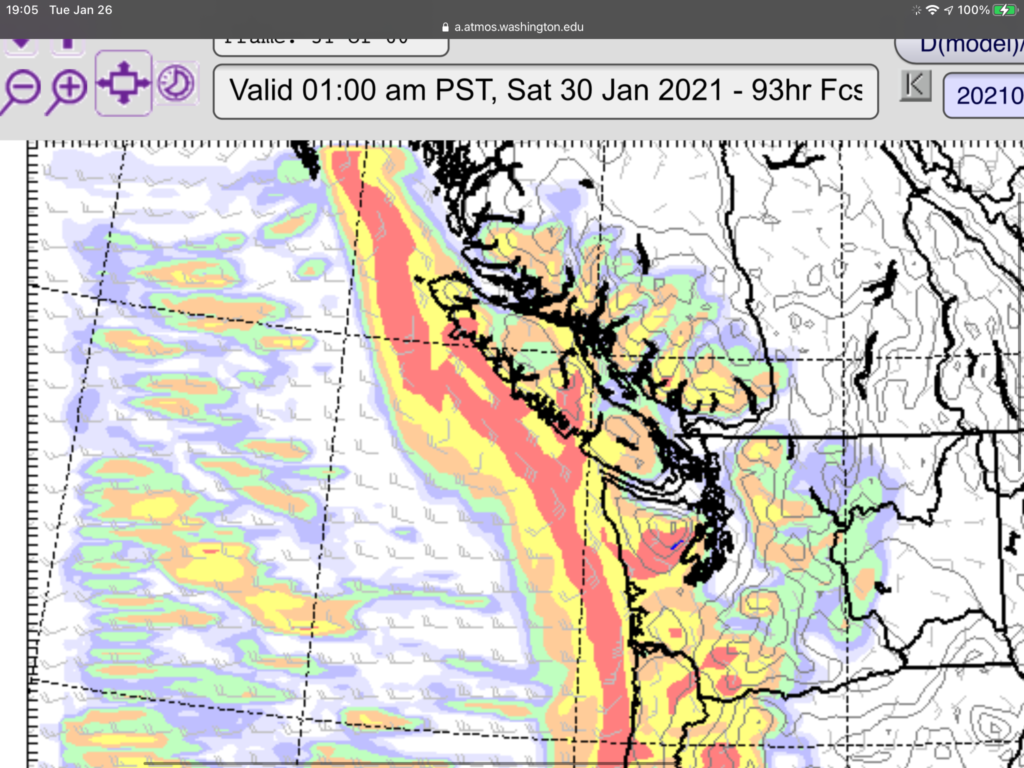 One more blast of possible snow.
We will get another round of precipitation starting tonight. Precipitation will start in most areas before 1AM Wednesday except Port Alberni. Whether it is snow or rain is very difficult to say. Hope for the best, expect and prepare for the worst!
Many areas of the east coast will get precipitation. Difficult to say if it will be snow or rain. Local conditions will matter greatly but there could be pockets of between 5-10cm.
Precipitation will reach into the Port Alberni area by 4-7AM but that will be it. Some precipitation will linger in the hills through the day on Wednesday but most areas will dry out.
Drying out until Saturday.
The last days of the work week should be pleasant though probably foggy in Port Alberni. That will end on Saturday morning when another system moves through and sets up a few more days of raining and unsettled weather.
Anniversary of The Big One.
On this day, around 9PM in the year 1700, a huge mega thrust earthquake shook our Island and sent a devastating Tsunami crashing into our shores. The event is recorded in the oral histories of First Nations people's up and down the coast. It was even recorded in Japan.
It's a good reminder to be prepared.