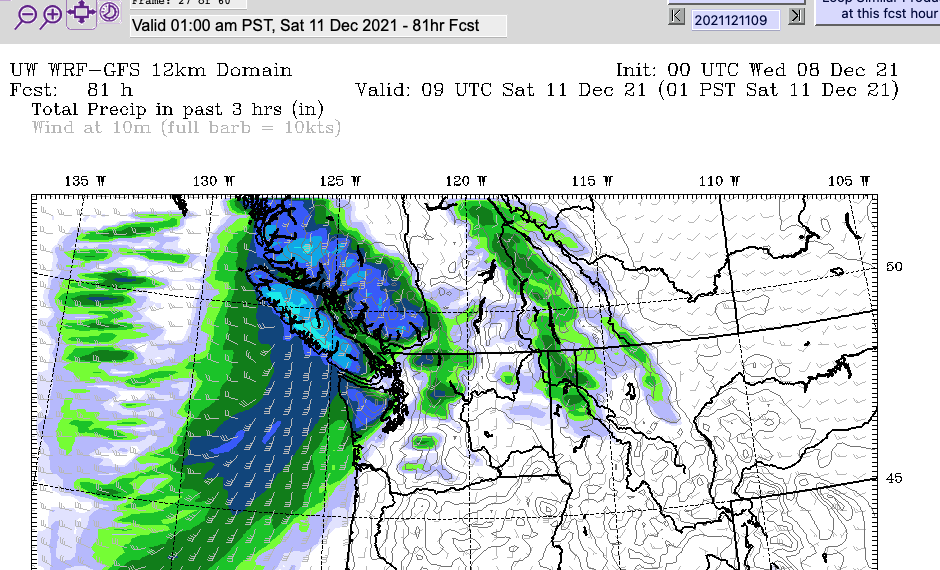 We should get some sunny breaks in amongst the clouds today as we get into an unsettled pattern before returning to a new system of either rain or snow on Friday and the weekend.
Wednesday and Thursday variable
Moisture is patchy out there today and tomorrow. Some areas might see brief rain showers or flurries this afternoon and tonight.
On Thursday the moisture will start to gather together into larger areas, and particularly the West Coast of the Island should see some periods of rain.
Look for possible showers, or flurries depending on temperature and elevation, across the Island on Thursday.
New System coming for the Weekend.
On Friday, the scattered showers turn into real rain, or snow.
Here is the precipitation picture for 1PM Friday. Significant across most of the Island.
Here is the same time, but for snowfall.
Looks like the snow will stay in the mountains on Friday.
The Weekend Storm
However, Friday night sees a storm come onto the Island bringing heavy precipitation starting around midnight Friday night. There could be strong winds with this as well.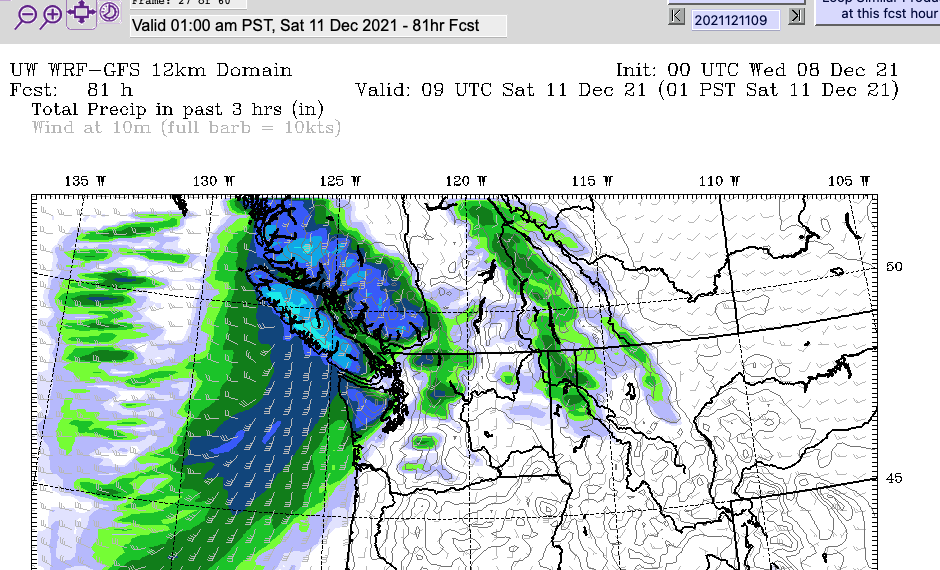 The front does move through quickly. It has passed down the Island by 10AM Saturday morning, leaving unsettled showers, or possibly flurries in its wake.
There is some lower level snow activity on the maps behind the front on Saturday afternoon.
So except a quick cool down and some messy driving conditions.
That's all for today! Happy Wednesday!