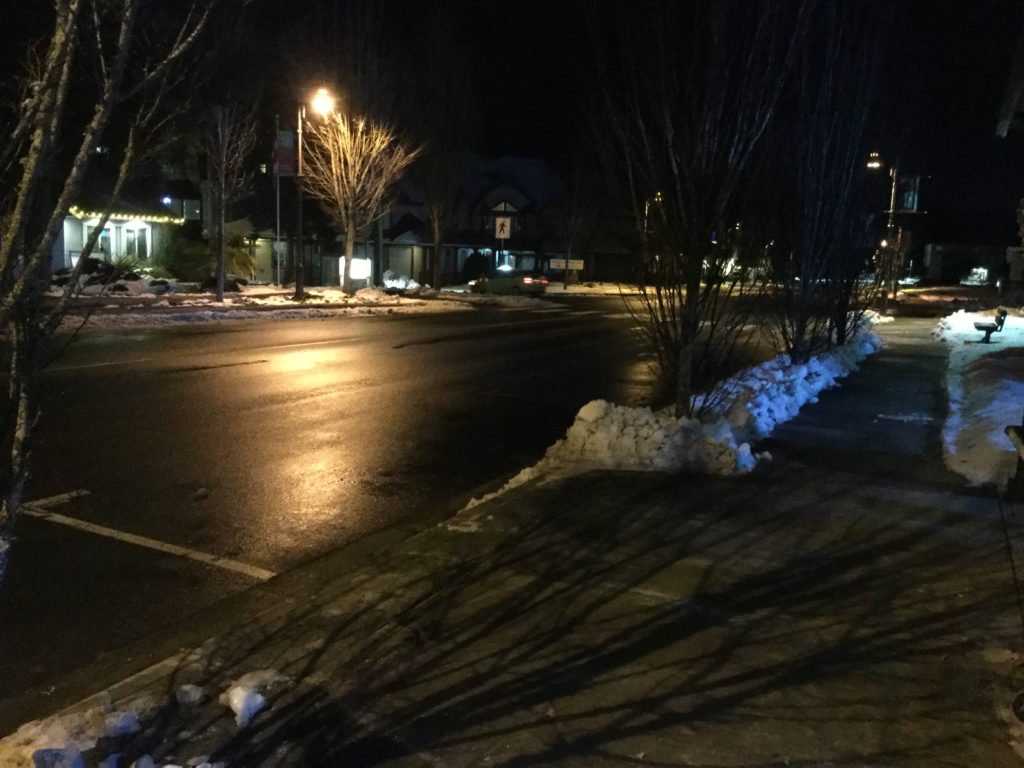 Quick road report
Quick report as I wait for my bus at Parksville. The roads were pretty good with only a few patches of slippery snow around Cameron Lake and before Parksville.
It is below freezing everywhere though and the melt yesterday has made for icy patches especially near the edges of roads and streets. Drive with caution.
Expect schools, VIU to be open.
I have not yet heard of any school closures this morning. VIU is officially open at all campuses as well.
Expect patchy snow showers on east side especially today.
There are still patches of snow popping up on the radar here and there on the Island and the models predict those patches throughout the day so while it should be a generally calm day be prepared for sudden changes in the weather and driving conditions.
Storm on the way
Now on to the next weather system: EC has already posted snowfall and wind warnings for west, inland and east vancouver island. Amounts of 15cm inland, 10-15cm east, and 80kph West Island winds.
Precipitation and high winds are expected to move in by about 9PM tonight.
Heavy snow or rain will begin in the hours after that.
How much will fall as snow or rain or slush, and how much will stick, is near impossible to tell but I would expect less snow in Port Alberni given that we are only at 0°C this morning, and more snow in the Lake Cowichan and certainly Gold River parts of inland VI.
Precipitation should peak in the 2-3AM hour Saturday morning. Notice the dry patch over Port Alberni.
This could all fall as snow in some parts of the East Island again depending on the temperature when things start and when the warm Pacific air begins to infiltrate.
Saturday morning rain focuses more on Port Alberni. Likely ferry cancellations.
The model appears to suggest heavier rain in the Alberni valley starting around 7AM Saturday (above) until things finally start to calm down around 11AM. (Below)
I would expect the first few sailings on BC Ferries to be cancelled Saturday morning.
Warm Saturday afternoon with rain.
I would expect that by Saturday afternoon the wind will have brought us temperatures in the 6-8°C range and we should see any snow we did get overnight to disappear.
Rain rain will begin again in the afternoon.
Expect it to last through the evening. In general though, it might feel quite pleasant compared to the past week or cold weather. 🙂
I will update this post if there is anything noteworthy. Otherwise, see you on Sunday!