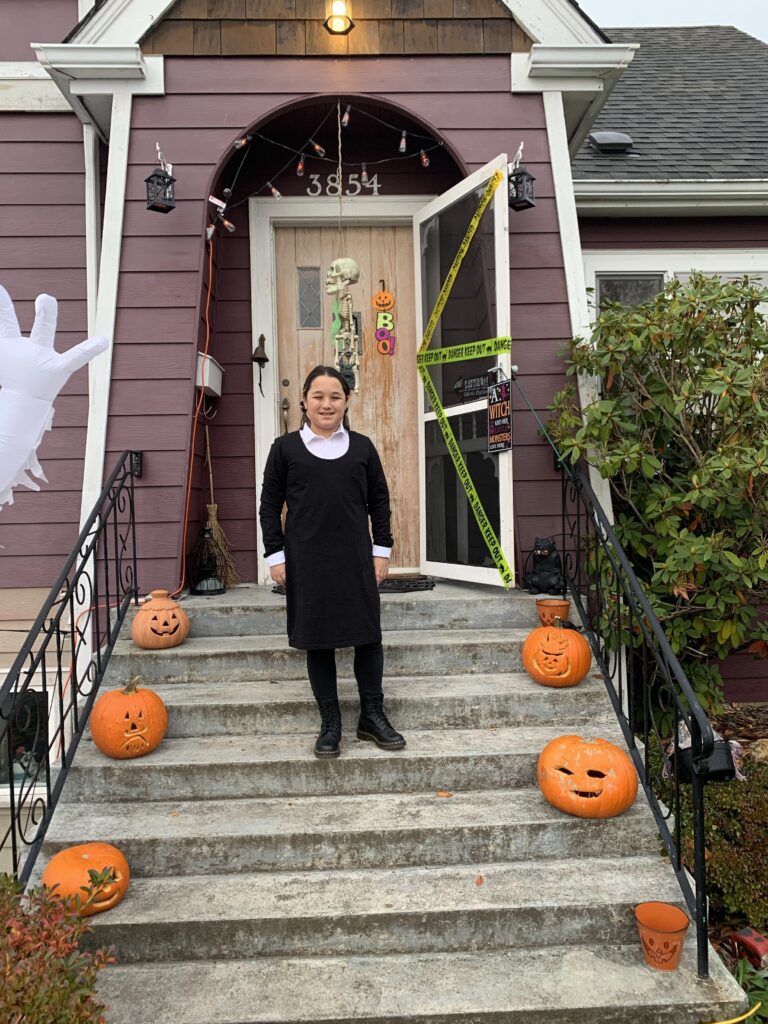 Look! It's Wednesday on a Thursday! 🙂
First: Don't forget to enter the First Snow Contest! 🙂
Are you ready for halloween!? My son got me ready yesterday, when he got some practice in his black bodysuit acting like a hole in the universe and he scared the living poop out of me hiding behind the door. Kids these days… no respect! If you come by our house tonight for candy, watch out for the dark corner, it might have an essentially invisible person in it!
Trick or Treat Forecast
It should be a very pleasant trick or treat time, especially considering the past few years of rainy or showery weather!
We should get up to 13ºC this afternoon in the nice autumn sun.
It will feel chilly as soon as the sun goes down though, so you might want to bring a jacket for your trick or treaters to put on in case they get cold!
The temperature should level out between about 4-6ºC this evening as some high clouds are forecast to move through.
It will probably be another foggy start to the day on Friday but we'll be back into the sunshine Friday afternoon.
The weekend will be a little mixed as a week system comes through Sunday and into Monday. We should get another break on Tuesday though before the pattern seems to break down for good and we get into more seasonal temperatures and showers.
Happy Halloween! Don't forget to enter the first snow contest!