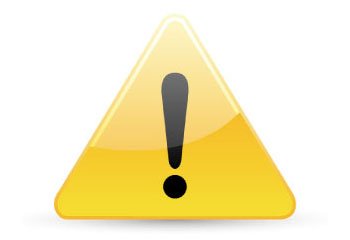 The end has come – Snow should be done – Rain this afternoon – new post tomorrow for snow Sunday. Thanks all!
If you haven't been here yet today, Start at the Original Post section below to see info on the highway and what to expect later. This top section will be current happenings through the morning.
Original Post
While the snow is not sticking in Port Alberni, the hump is covered especially on the west side and there are patches all along the route. The worst is Little Qualicum where there is an accident. A pickup truck has sheared a power pole and in the ditch.
Traffic may now be stopped at Little Qualicum.
There are still snowfall warnings up for Inland and East Vancouver Island. Wind Warnings as well.
It looks like it just wasn't quite cold enough for the wet snow to stick in many places overnight. However, on Highway 4 there is snow on the road in many places. Lots of snow blowing as you drive too, reducing visibility. And things are picking up now.
The plows are out. Drive carefully.
Local reports
A reader says it is snowing heavily near Great Central Lake in Port Alberni. (This is near the Airport and Sproat Lake Provincial Park on bchwy4).
Reports it is pouring rain in Beaver Creek near Bainbridge (about halfway out the Alberni Valley).
It was sleet in Port Alberni City proper when I left at 5:45AM. It is now sticking in South Port as of 6:45AM.

It was sticking snow just east of the Hospital and east of the candy store and up the hump. "Greasy", slushy wet snow on the road. About 5cm.
It was almost clear at the summit. Not sticking. On East side hill, just a thin coat of slush.
Sticking snow around parts of Cameron Lake.
Slippery and 5cm snow in Little Qualicum Falls. Traffic Accident, emergency crews on scene.
Blowing snow and sticking through parts of Coombs and Whiskey Creek.
Highway 19 at 7AM between Parksville and Nanaimo is wet and slushy with sleet in the air and blowing wind. There is snow sticking closer to Nanaimo. Drive safely!
Wind picking up east coast.
Expect the wind to continue to be strong all morning on the east side of the Island. This will make the snow and sleet more dangerous for drivers.
Timing when it will end.
Expect to start to see the rain and sleet stopping and maybe some clearing by around 10-11AM. Sooner for northern sections than southern sections as the front moves down the Island.
This should also be the endpoint for the wind. BC Ferries has cancelled many sailings already due to wind. Check with them on what sailings will run late this morning.
Afternoon break, then rain, then cold.
We should get a break between noon and 3. Then expect showers and rain to come on and off later afternoon and evening and wash the last of the snow away.
Expect things to clear up Saturday morning but showers or flurries will return in the afternoon and evening, then it will get cold and windy and snowy! More on that tomorrow! Go back up top of the blog for latest updates through Friday.