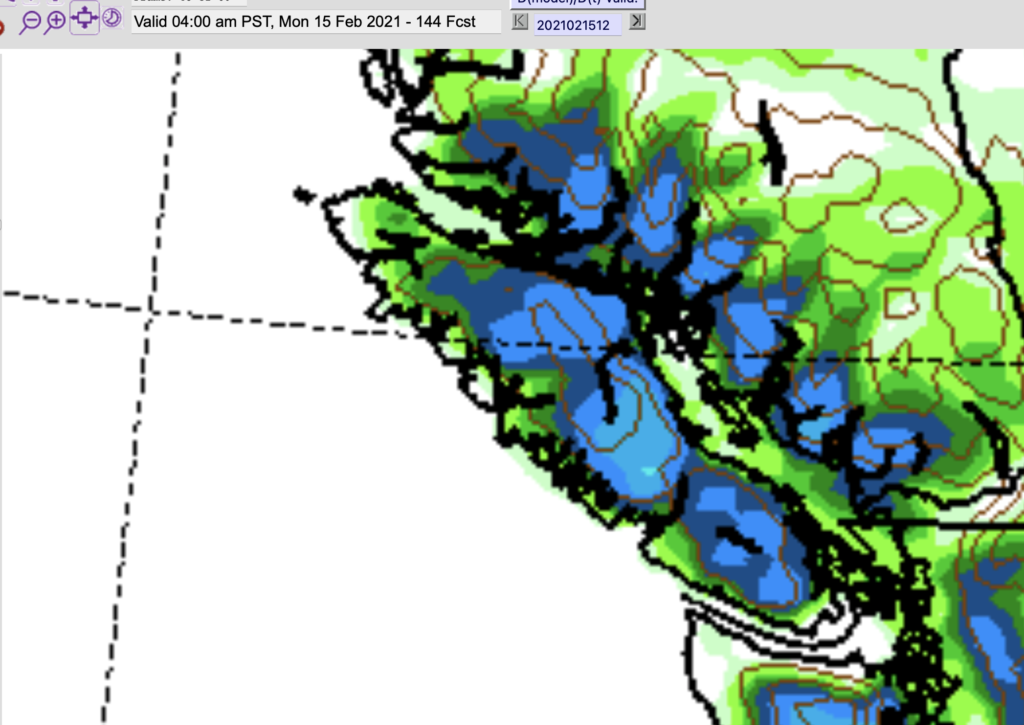 The models and forecasts have changed considerably over the past few days so I'm not going to put out a big alert yet, but the models do seem to be coalescing around some sort of precipitation event this weekend and since it is so cold already, it could naturally become a snow event.
There are two timeframes for snow. The first is Friday night and into Saturday with the main precipitation landing around between 4 and 7AM Saturday morning. It looks like it could be quite windy as well.
This is perhaps the best chance for widespread snow as it comes on the heels of many freezing days and nights.
The second wave comes early Monday morning between 1-4AM.
This looks like the heavier of the two systems but might also have the most chance of turning into a rain or mix event.
Either way, we definitely have more weather on the horizon this weekend than we thought we did just a couple days ago. Keep an eye on the environment Canada forecasts as they may change significantly over the next few days.
Happy Sunny Tuesday!