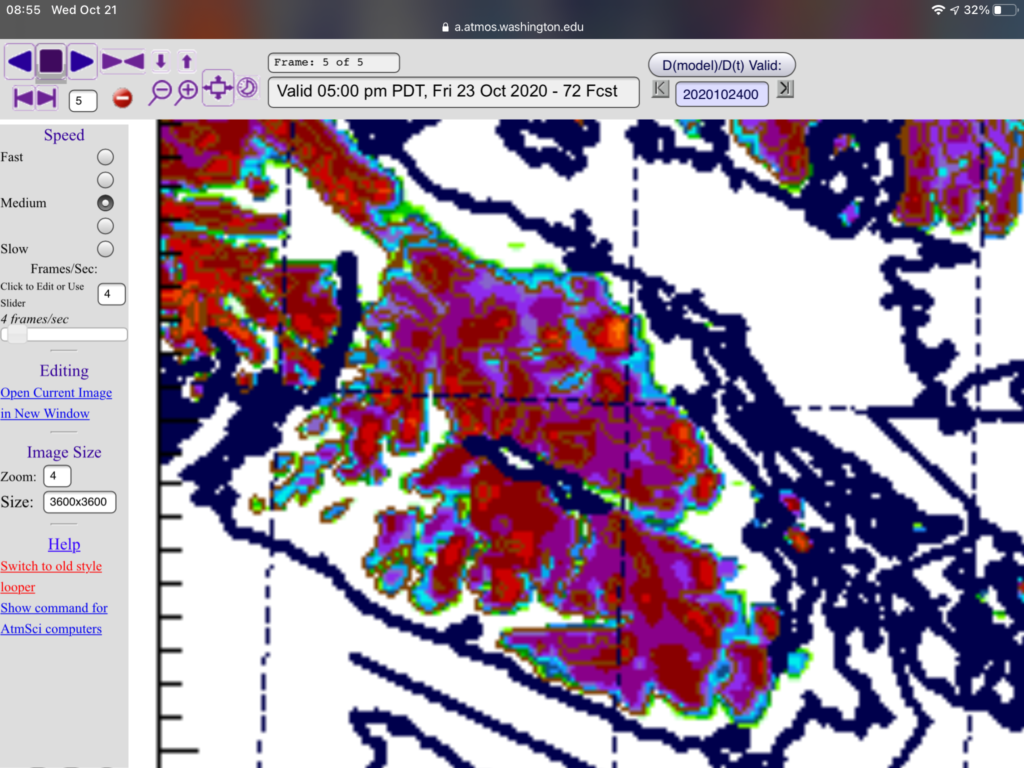 Might be time to rev up the snow contest!
We will be receiving our first freezing temperatures of the fall in the coming days!
Pleasant Wednesday and Thursday – Chilly
Fog should clear Wednesday before noon. It will be mostly sunny both Wednesday and Thursday, but cool. Thursday's high will only be to 9°C!
Friday Rain
Expect rain to begin across most of the Island in the 2-5AM period Friday morning. It will intensify through the morning with most of the rain falling before 11AM but showers will continue, especially the East side, into the evening and Friday night.
There could be gusty winds with this system as well.
Friday…. Slush Flying?
But the rain is only half the story. It is going to definitely be cold enough for snow on the mountain ranges. However, the model also has potential snow along the East Coast of the Island, on the Hump and on Sutton Pass!
The image below shows rainfall in greys/black, and snowfall in greens/blue.
No matter what it could be very unpleasant driving. Please make sure yiu have winter tires or M+S, and always with good tread.
No low level snow accumulation
Thankfully, it does not look like the snow will stick to the ground. The 24hr picture to 5PM Friday shows nothing at lower elevation.