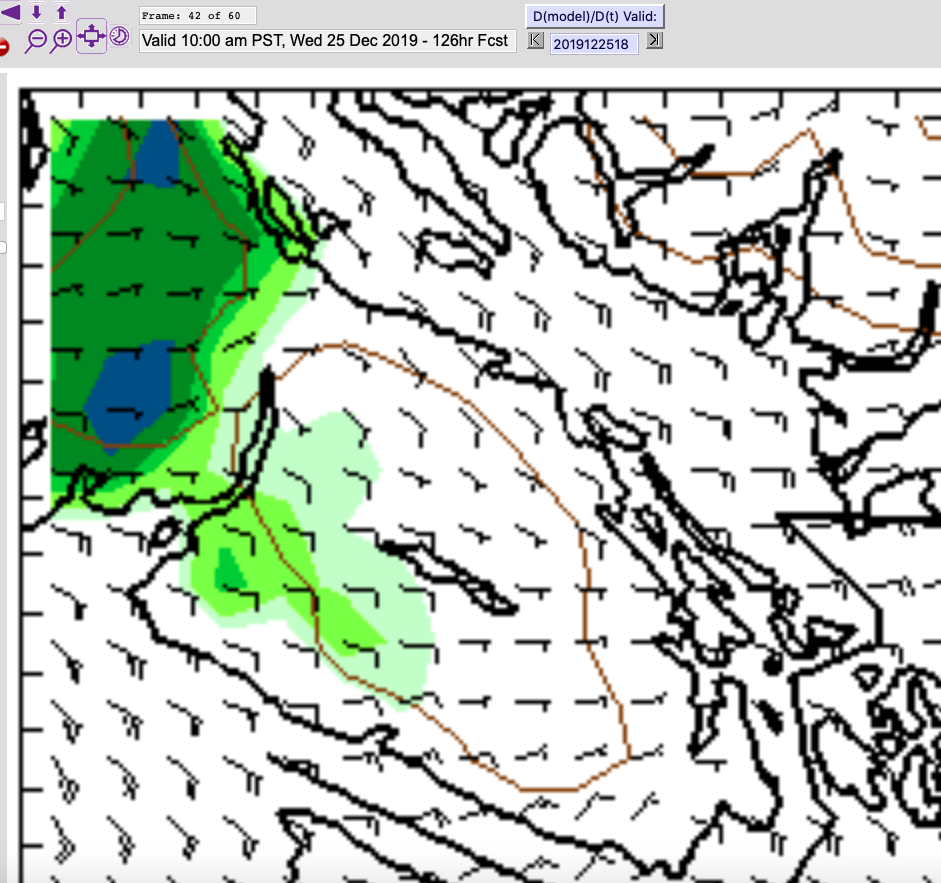 We started the day on Friday in between systems.
A reminder that my station is not measuring rainfall at the moment. You can get measurements from Alberni Elementary which saw over 30mm yesterday alone.
Port Alberni was spared the wind that hit the east and south parts of the Island. Many areas were without power for the first time this rainy season.
Expect the rain to return across the Island this afternoon with up to 8mm falling between 1-4PM in Port Alberni.
The rain should taper off again this evening and overnight.
Patchy Saturday
We might see some patchy clouds and clear sky on Saturday but there will be rain showers starting in the morning and lingering especially in the higher elevation areas. The showers might be heavy at times so be aware on the roads.
Rain will intensify in the evening and come down hard starting around midnight in the west coast and central island areas.
There may be some gusty winds as well though they should not be as bad as Thursday.
Sunday and Monday clearing and cooling off.
The rain will drift south across the Island on Sunday morning and begin to ease. Behind it will be some cold air that might get us below zero overnight on Sunday setting us up for possible flurries on Monday.
By Monday it will cloud over again and we will have a chance at flurries, but it's unlikely that anything will accumulate.
Christmas Morning snow?
The model has been pretty consistent over the past day or two that some parts of the Island, north of Parksville and maybe in Port Alberni could see flurries.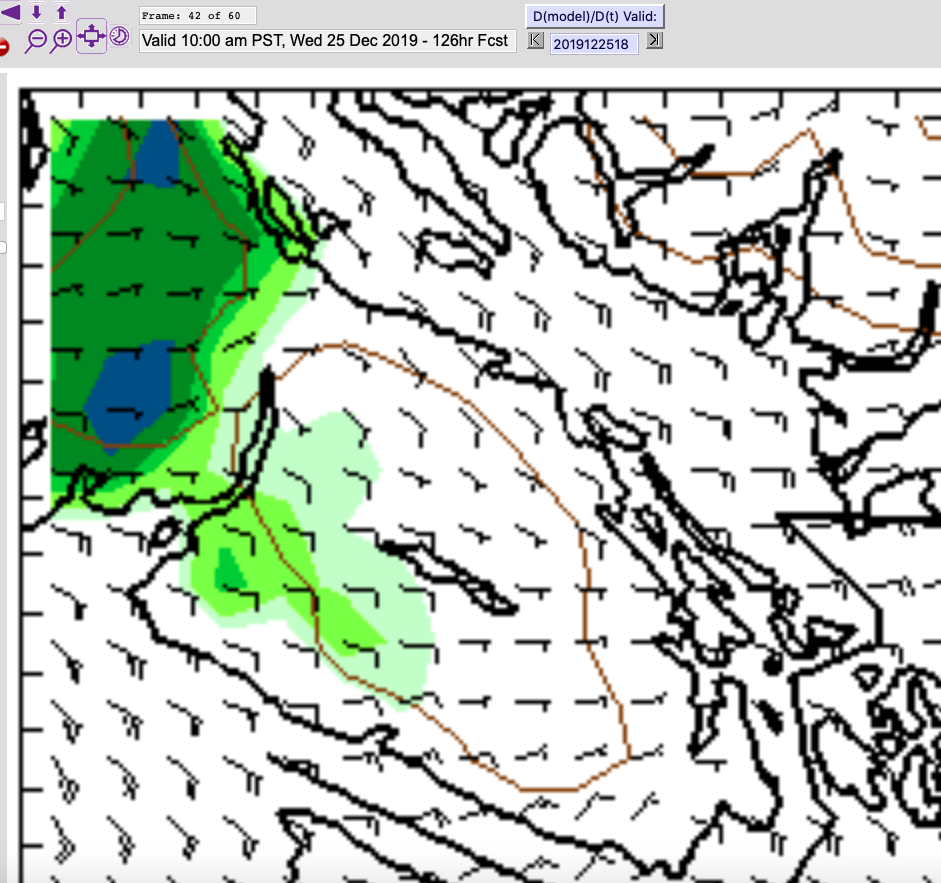 I would not expect it to accumulate much in most areas though Bowser or Baynes sound seems to be well positioned. Elsewhere, it will probably just be some snow flakes falling from the sky that will turn to rain later in the day.
That's pretty good for around here though!
Good luck in your preparations for the holiday season and I'll be back with an update hopefully on Sunday or Monday.