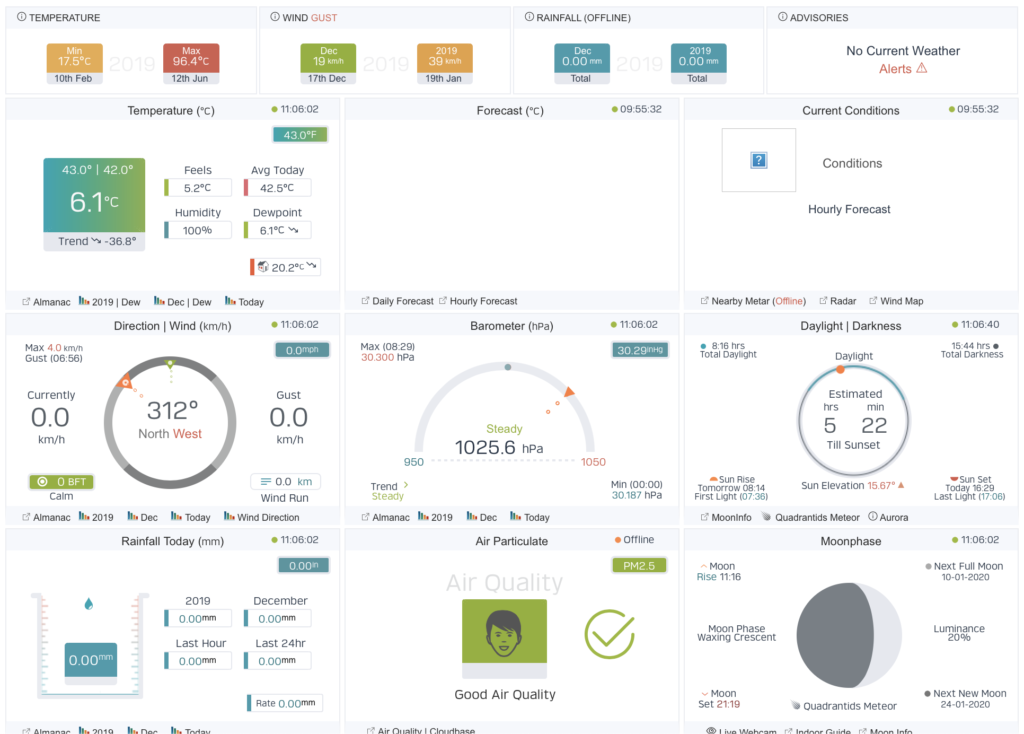 Probably the last post of 2019
Happy New Year! Hope everyone has a fun and safe New Year's celebration tomorrow. Here's what to expect from the weather.
Big rain West Coast – less elsewhere.
Showers will start on the west coast monday morning and continue into Tuesday. There is a rainfall warning issued already.
For whatever reason, the rain is sticking close to the coast though, so the Central Island might get some showers but nothing like the west side and the east side will be mostly dry. Here is the 24hr picture between Monday and Tuesday afternoon.
As you can see, only up to 8mm is expected in the Alberni Valley, while the West Coast soaks up 100mm or more and the east side stays dry. There might be up to 32mm down in Sooke and double that in Vancouver.
We might see some gusty winds on Tuesday as this system moves through.
Snow Thursday? Maybe, or not.
The Environment Canada forecast has suggested snow on Thursday for a few days now. The Uwash model is not as optimistic for low level snow but it does have the possibility through most of the day on Thursday as some easterly winds blow across the Strait, especially Thursday evening.
UWash keeps everything at higher elevations though, so I'm going to stick with that for now but you should be prepared for possible wet snow on Thursday at the very least.
There is a chance of snow on the weekend across the Island as well.
New Rain Gauge coming
Santa brought me money to buy a new rain gauge! Gotta love that guy! 🙂 It is on it's way, stated arrival time in 2nd week of January, so hopefully we have rain measurements before the end of January!
Website tweaks and updates – Check the menus.
I've been spending the past few nights since Christmas cleaning up and updating various things on my website. Many things you won't notice but I did change around the menus a little bit.
You should now see an option for a "Data View", "Almanac View" and "Mini View" in the menu bar (click the 3-line icon under the Alberniweather banner if you're on a phone)
The Data View is still experimental as I work through some setup bugs but it's mostly there.
The Almanac view has been available for quite awhile but I've updated it so that it is a little more user friendly, the graphs behave better, and it has links back to this page.
The Mini View is meant for a quick place to go on your phone.
It always feels good to be able to dig into the inner workings of the weather software that serves this page. And hopefully it provides more or at least better organized information for you all. My inner-geek is happy. 🙂
Have a wonderful New Years, and see you in the next decade!