I saw this tweet from Seattle Weather Service
So I ran outside, and then up on our roof, and there it was! Over the lookout and shining above a portion over the Beaufort over Beaver Creek. You could actually see a cloud in front or I am sure it would have been brighter.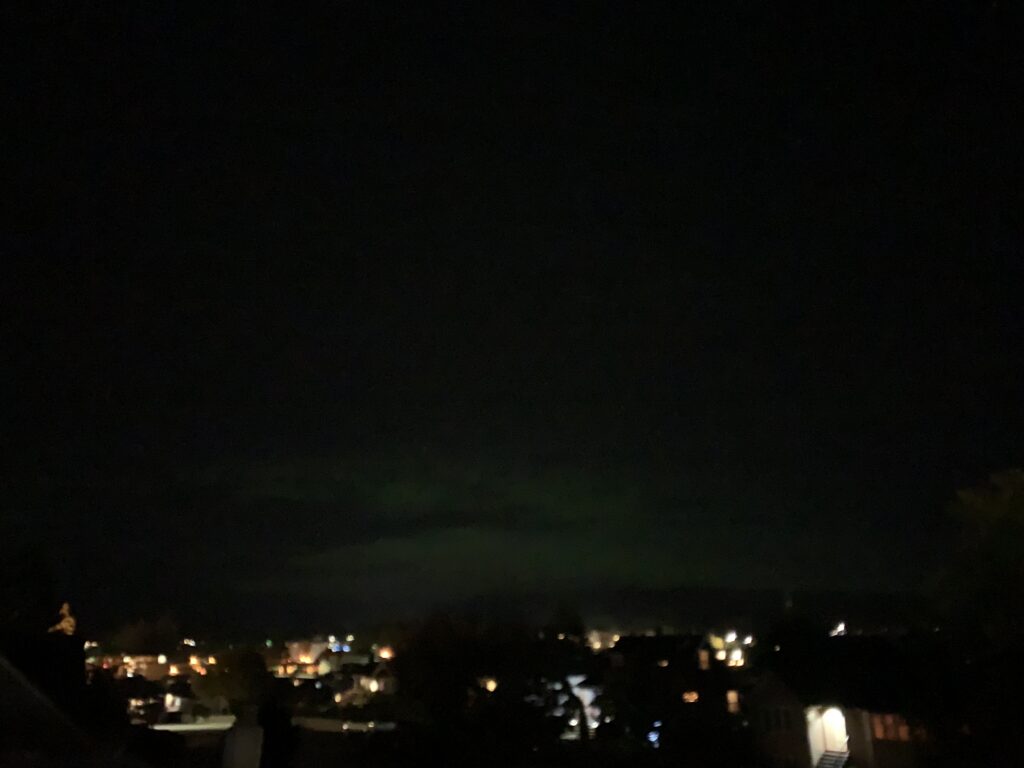 Hopefully it lasts through the night and maybe the clouds will clear.