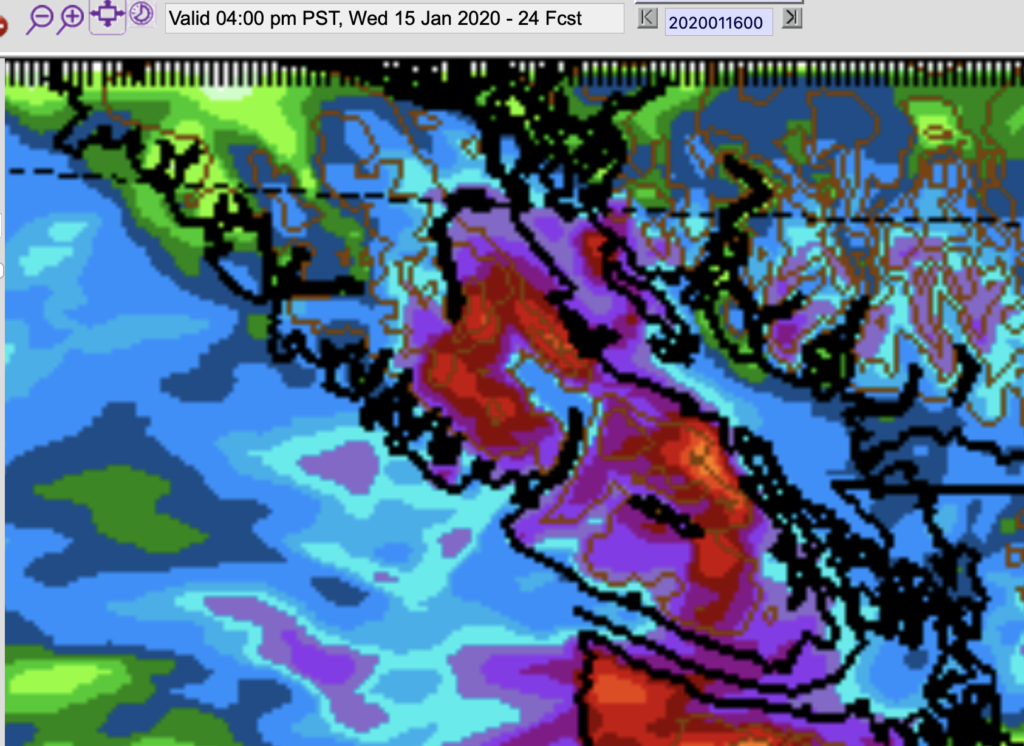 FINAL POST UPDATE (10:30AM Thurs)
There is blue sky! Right after the crazy sideways slush… anyway. I think we can count this particular storm over. So this will be the last update for this post. Thanks all for visiting and for your contributions.
Update 7:30AM – SD70 Open – Highway slippery sections
Update 6:45AM – VIU Campus closed for morning except Powell River.
Check the VIU website, emails and Safety App for an update at 10:30. Campuses may open at 12:30
Update 6:30AM – Nanaimo and Qualicum SD, NIC closed.
Update 6AM Report report
Thanks to 4thlinemucker on Twitter. Sounds like the road up the hump is good but it is snowing heavily on top. No word yet on CameronLake and Little Qualicum.

Update 5:30AM
My Storm app is warning of snow showers.
The highway webcams paint a mixed picture. It appears north of the Qualicum interchange, expect rough conditions.
Here is Horne Lake
At and South of the interchange seems ok

Update 5AM Thursday – Big melt with wind.
The wind has initiated a big melt. Most weather warnings are lifted. Winter Storm Warning remains north of Courtenay.
There have not been any updates since 8PM Wednesday on road conditions on Highway 4 to Parksville.
Things should calm down later this morning and the temperatures should drop below freezing again. Watch for black ice later today as the melting snow freezes.
Drive safely and only if needed. I have yet to make a decision on driving over the hump myself but I am leaning to it being safe to do so by 7AM.
Ignore what I said below… things have changed overnight.
---
Update 11PM Wednesday What to expect tomorrow (Thursday).
When you wake up tomorrow it will probably still be windy. But the wind will have shifted. The roads will be terrible, especially on the east side. I would make your first check on the web the drive bc website for webcams and conditions.
I would expect schools and colleges to be closed again in Nanaimo and Cowichan especially and probably other places too due to snow. I would expect Port Alberni Schools to be closed due to highway road conditions.
Don't drive tomorrow unless the authorities say it is safe to do so. This wind might knock out more power and might bring down trees. You might even see some rain and rapidly melting snow.

Most of all, take care out there.

Update 10:30PM – The wind continues.
The wind has not abated. The barometer is still falling and the wind remains solidly from the east
which means the low pressure centre is still to the south of us… and by the looks of the radar, it is coming right at us. 🙂
Update 7PM – Power Outages spreading.
There are multiple outages in Port Alberni, particularly Sproat Lake.
Update 5PM – New Warnings Posted
The Province is advising against all non essential travel on Vancouver Island highways until Thursday. Just don't go out there.
Extreme winter weather continues to affect travel on Vancouver Island.

With high winds and blowing snow forecast through Wednesday evening and into Thursday, motorists are advised to avoid all but essential travel.

A travel advisory applies to the following Vancouver Island routes:

Highway 1 from Nanaimo south to Victoria
Highway 4 west to Taylor River
Highway 19 north to Tsitika (approximately 100 km north of Campbell River)
A travel advisory is also in effect for Highways 14, 17 and 18. The ministry will reassess conditions on Thursday morning.The Ministry of Transportation and Infrastructure advises travellers to expect winter conditions for the rest of the week. Those who must travel are asked to use extreme caution. All motorists are encouraged to plan ahead and drive according to weather and road conditions, slowing down when they encounter bad weather or limited visibility.Winter tire regulations are in effect, and drivers are encouraged to get the best tires they can. People should ensure their vehicles have tires with the mountain/snowflake or mud and snow (M + S) symbol when travelling on designated routes.Also, keep space between your vehicle and the vehicle in front of yours so you can stop safely.Keep well back of all the winter maintenance equipment on highways so operators can perform their maintenance safely.
As the storm takes hold, new warnings have been posted for Inland Vancouver Island.
Snowfall Warning for Inland (Cowichan, Port Alberni, Gold River): "Over central Vancouver Island additional amounts of 10 to 15 cm is expected before the snow changes to rain overnight."
Winter Storm Warning for East Coast (Duncan to Nanaimo, Courtenay and Campbell River): "An additional 15 to 25 cm of snow is forecast to fall late this afternoon and tonight as a deep low pressure system crosses Vancouver Island. Snow at times heavy continues. In addition southeast winds will rise in excess of 70 km/h tonight. Blowing snow with poor or near zero visibility is expected."
There is even a risk of hearing some thunder tonight! That's right… thundersnow!
Don't go on the roads tonight. While some places may see less actual snow than others, all areas are seeing strong winds and freezing temperatures and that is going to make things dangerous and treacherous.
Take care.
Update 2PM
Update 1PM

The latest forecast has 10-15cm of snow for the region. They have not yet updated their snowfall and other warnings from this morning. I will update when they do. The storm is starting. The wind will increase as well.
Update 12:30PM:
Update 11:30AM:
Update 9:45AM
Update 9AM
Update 8:15AM
Update 7:30AM
SD70 is OPEN. ( ? ) Just not quite enough here in Port Alberni. Blame Mt. Arrowsmith and the Beauforts for blocking most of the snow. We will miss much of the snow that will fall on the island today as well but look out for wind through the day and evening. High winds on the coast, we will see if they get into Port Alberni. See more updates on the blog. It will stay below freezing.
Update 7AM:
Update 6:30AM
Update 6AM
Update 5:30AM
Do not drive on the east side of the island if you don't need to. A lot of snow has already fallen and continues.
There are snowfall, wind and winter storm (combining the two) in place for many areas of the South Island.
The snow just started in Port Alberni, but this is only the very beginning of this storm. Much more is coming as you can see below. Howe Sound even has a blizzard warning.
Original post…
We have this coming…
The swirl will be off Barkley Sound around 7PM Wednesday and before it gets here it's going to make a big mess.
There are snowfall warnings for Inland VI, East VI, West VI, the Gulf Islands, and Victoria. There are also wind warnings for east and south parts of the island.There is a winter storm warnings for East VI from Nanoose up to Campbell River!
Earlier today… it snowed a bunch already!
Right now…
It decided to snow most of the day on the east side of the Island and now it's *really* snowing in Victoria. Here's the view from the new McKenzie Ave interchange.
And just down the road at Tillicum. It's never a good sign when there are as many people as cars on the highway.
It's going to snow there at least for the next 5 hours. It should hopefully end around 4AM.
And hey, here's some good news! Port Alberni might just get some action too. Heavy snow should start around 5AM and last to 7AM.
Accumulations to 4PM Wednesday
Here are the totals for the 24hrs between 4PM Tuesday and Wednesday, so this will also include what already fell this evening.
Victoria: 5-6in 10-12cm
Duncan: 5-10in 10-25cm
Lake Cowichan: 12-15in 25-35cm
Ladysmith: 12-20in 30-50cm
Nanaimo: 12-20in 30-50cm
Port Alberni: 2-5in 5-10cm
Parksville: 5-12in 10-30cm
Qualicum to Bowser: 12-15in 30-40cm
Courtenay: 5-12in 10-30cm
Ucluelet: 2-5in 5-10cm
Tofino: 2in 5cm
When will it stop? (at least the heavy stuff)
It might, like today, kind of continue to flurry all day long.
However, major snowfall should have ended on the South Island and Port Alberni by 9AM.
It's not going to really end in Nanaimo or points north but there might be some break around noon.
It will pick up again in the afternoon on the central and north island.
Expect very heavy snowfall, particularly just off the water, on the East side of the Island from Nanaimo north to Courtenay.
It should finally end by midnight Wednesday.
There will be wind
We could also see some blustery and gusty winds on Wednesday night especially as the low comes onto Vancouver Island.
This is actually going to be the strongest low pressure of the rainy season so far! Thankfully there is not too much wind for a low this strong but expect Ferry cancellations on Wednesday night.
I will try to update this post through the day tomorrow. Monitor the top of this blog post for updates.