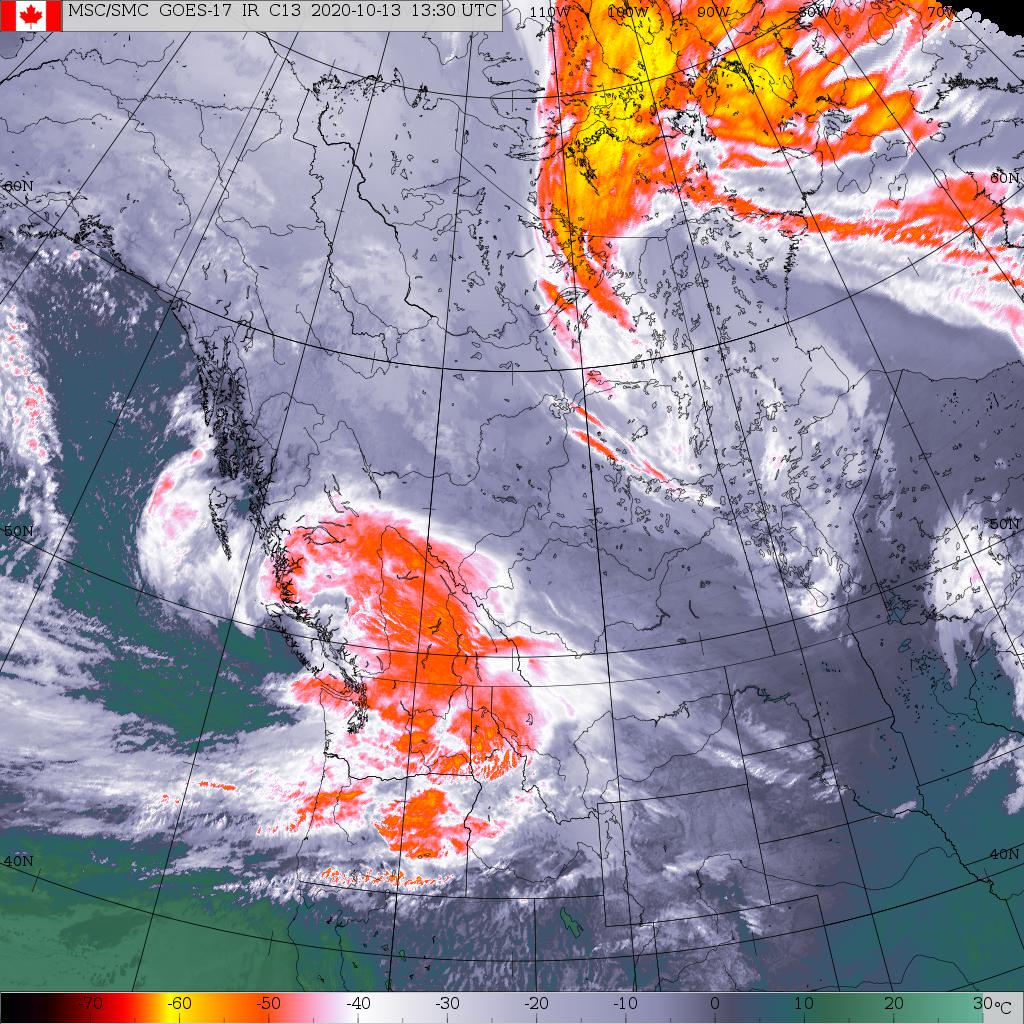 Thunder this morning
There were reports of thunder rumbling through the valley early this morning. There has also been plenty of rain. 17mm already since midnight as I write this.
There is a storm overhead 🙂
It is also quite chilly! Just 5.7°C this morning. No wonder Mt. Washington got snow yesterday!
There are wind warnings posted for the East, West and Central Island areas are also expected to get very strong winds up to 90kph, 100kph on the West coast. Batten down the hatches! Here are the details:
5:06 AM PDT Tuesday 13 October 2020
Wind warning in effect for:
A rapidly deepening low pressure centre is approaching Vancouver Island early this morning. The low will cross Vancouver Island just south of Port Hardy late this morning.

Southeast winds of 70 gusting to 100 km/h are currently blowing over West Vancouver Island with southeasterlies of 50 to 70 gusting to 90 km/h prevailing over communities near Georgia and Haro Strait.

The strong southeasterlies will shift rapidly to widespread westerly or southwesterly 50 to 70 gusting to 90 km/h or higher later this morning.

Winds will ease early this evening as the low moves into the interior.
Once this storm passes we have a fairly calm short week in store.
……..
Stay safe and dry out there!