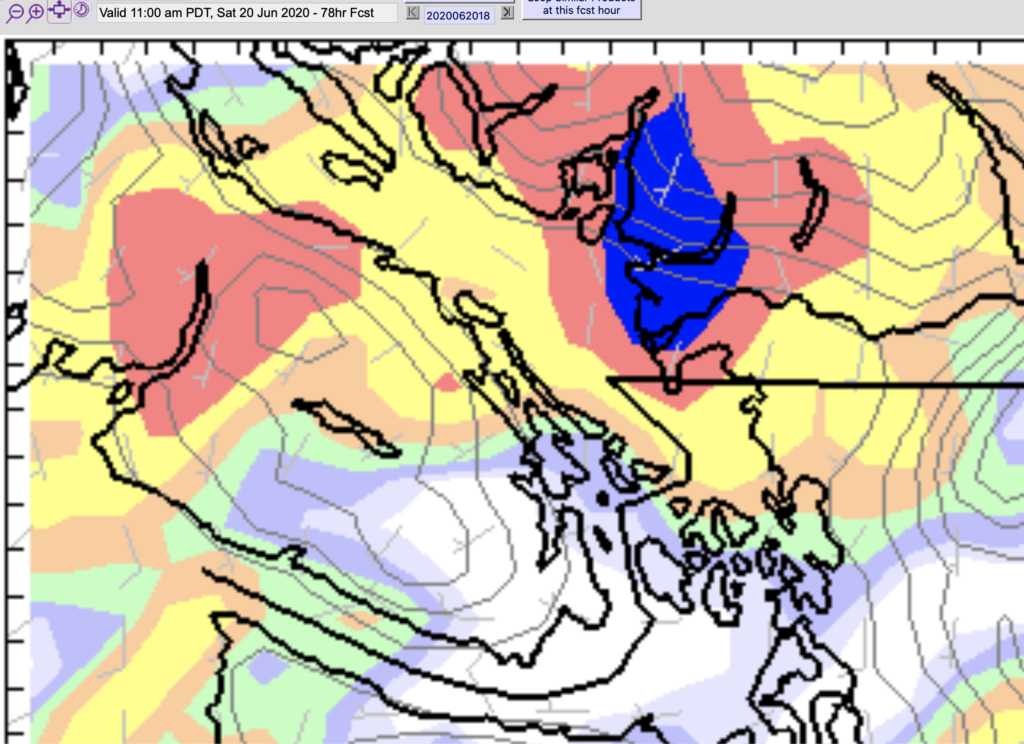 Thursday nice, then it gets complicated.
Wednesday has been beautiful has it not?! Thursday should be quite similar with highs over 20ºC in most places.
Friday evening showers, possible thunder.
Most of Friday looks cloudy but dry and pleasantly warm but there will be a change in the air and that change will hit around dinner time as showers and rain sweeps down the Island.
There is a slight possibility of thunderstorms in the evening as well particularly on the north portions of the East Island and the Alberni Valley.
Expect it to rain in most places on and off through the night and into the early morning Saturday.
Saturday showers into early afternoon.
Saturday will be wet in the morning and especially late morning in the Alberni Valley and Parksville areas as you can see below.
However, it does dry out on the Central Island in the 2-5PM period with some showers lingering in the Courtenay and Nanaimo area and on the Lower Mainland.
Dry Sunday and beyond.
While there might be a few very light lingering showers on Sunday, for the most part the entire Island should remain dry through Sunday and right into the middle of next week.
So overall, not a terrible forecast for a weekend in June-uary. Afternoon temperatures should remain quite pleasant hitting 20ºC every day.